1. Oliver Ekman-Larsson
Oliver Oscar Emanuel Ekman-Larsson is a Swedish professional ice hockey defenceman, he was born on 17 July 1991, in Karlskrona, Sweden. Oliver is an alternate captain for the Vancouver Canucks of the National Hockey League (NHL). Ekman-Larsson began his career during the 2007–08 season, at the Tingsryds AIF hockey club of the HockeyAllsvenskan.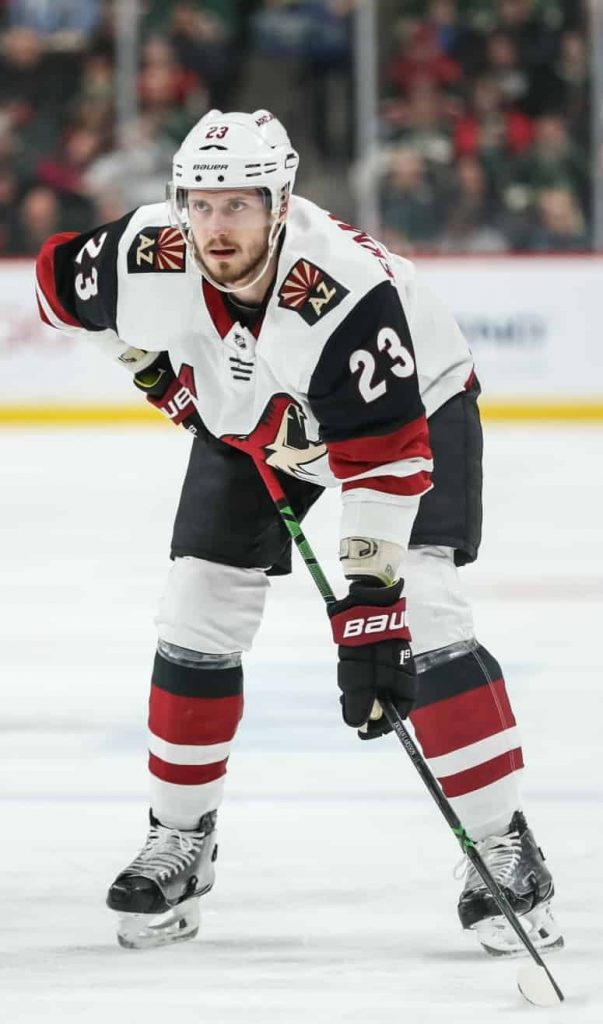 In 2009, he was selected sixth by the Phoenix Coyotes in NHL Entry Draft. On 17 January 2011, Ekman-Larsson scored his first career NHL goal. In both the seasons  2014–15 and 2015–16 Oliver led the Coyotes in scoring the match. during the regular 2013–14 season, he finished seventh in balloting for the James Norris Memorial Trophy and was awarded annually to the NHL's top defenceman. In the 2014–15 season, Oliver finished with 23 goals and 20 assists.
Ekman-Larsson became the first Swedish-born defenceman in NHL history and the second defenceman in franchise history to score more than 20 goals in one season. At NHL All-Star Game Oliver was selected as the lone Coyotes representative on 10 January 2018, he signed an eight-year, $66 million contract extension with the Coyotes. In 2013, Oliver founded a luxury clothing line named OEL in Sweden.
2. Henrik Lundqvist
Henrik Lundqvist is a Swedish former professional ice hockey goaltender,  born on 2 March 1982 in Are, Sweden. The Rangers and  New York media fans gave him the nickname 'King Henrik' or simply 'The King'. On 21 September 2000, Henrik made his Elitserien debut in the season opener, Lundqvist won the Honken Trophy in three consecutive seasons 2003, 2004, and 2005.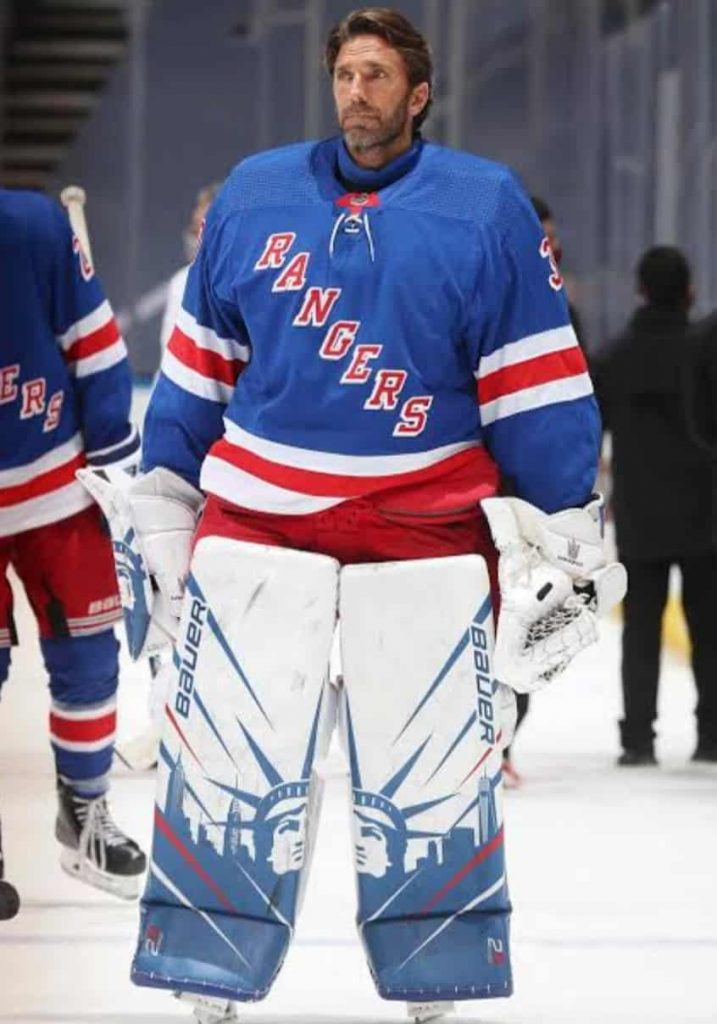 In Swedish ice hockey, he won two of the most prestigious awards the Guldhjälmen and Guldpucken in 2005, in the same year Lundqvist became the first Rangers rookie to post 20 wins in a season. Henrik led the Swedish men's team to their second Olympic gold medal at the 2006 Winter Olympics in Turin, Italy. He was nominated in each of his first three seasons before winning the 2012 Vezina Trophy.
In NHL history Lundqvist was the only goaltender to record eleven 30-win seasons in the first twelve seasons. With the New York Rangers Henrik played his entire 15-season career in the National Hockey League. Lundqvist is referred to as the best goaltender and best player as he holds the record for most wins by a European-born goaltender in the NHL.
3. Peter Forsberg
Peter Mattias Forsberg was born on 20 July 1973 in Ornskoldsvik, Sweden, he is a Swedish former professional ice hockey player and former assistant general manager of Modo Hockey. Peter is also known as Peter the Great or Foppa. He was coached by his father during his important time of career.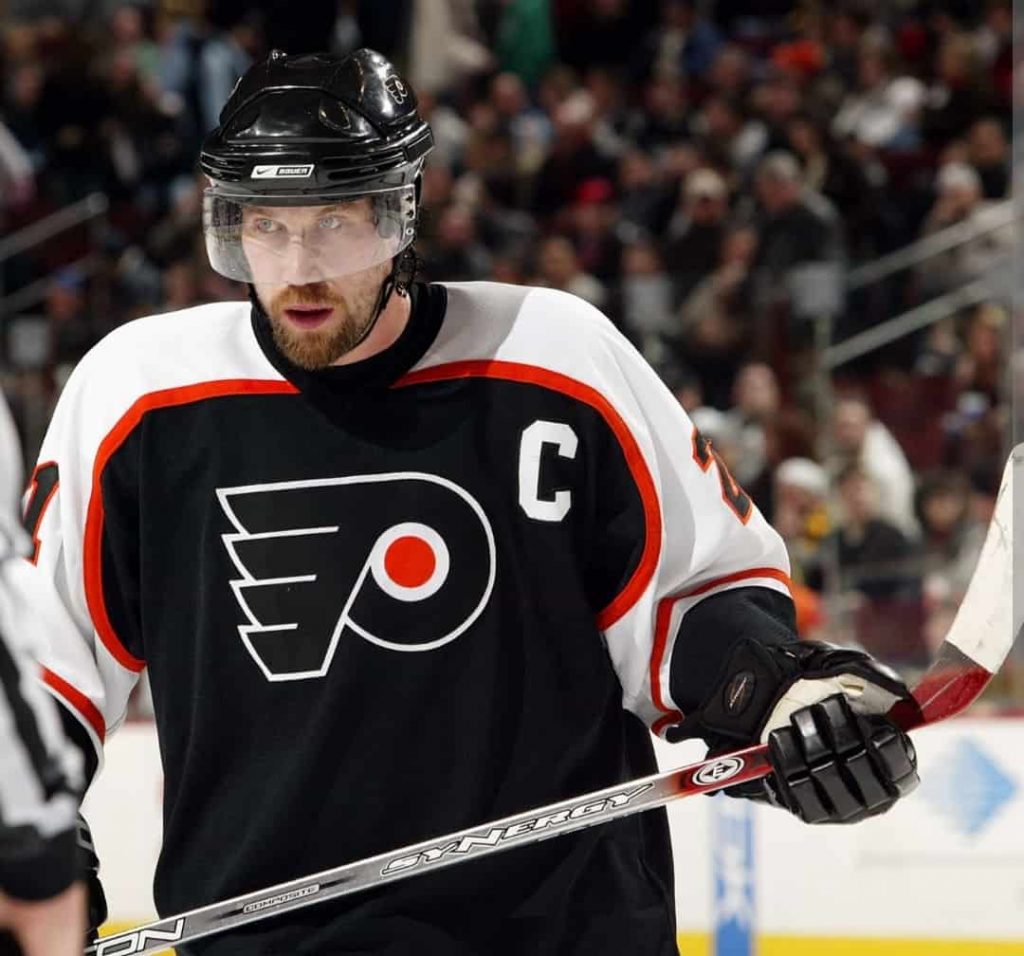 In 1990, Peter debuted with the junior squad of Modo Hockey, and later with the senior team he debuted in the Elitserien, Forsberg is considered one of the greatest players of all time as of his 19-year professional career of 13 years including in the National Hockey League, where he won two Stanley Cups with the Colorado Avalanche, Peter was honored with the  Hart Memorial Trophy in 2003.
In the NHL regular 2017–18 season, he is the seventh-highest all-time Swedish point scorer, Forsberg represented Sweden internationally where he competed in five World Championships, four Winter Olympics, two World Cups, two World Junior Championships, one European Junior Championship. Peter won four gold medals with Sweden in his career. Even if his career was shortened due to injuries Forsberg stands ninth all-time in career points per game and fifth all-time in career assists per game.
4. Nicklas Lidstrom
Erik Nicklas Lidstrom is a Swedish former professional ice hockey defenceman, for the Detroit Red Wings he is currently vice president of hockey operations, Erik was born on 28 April 1970 in Krylbo, Sweden. He is also known as Perfect Human.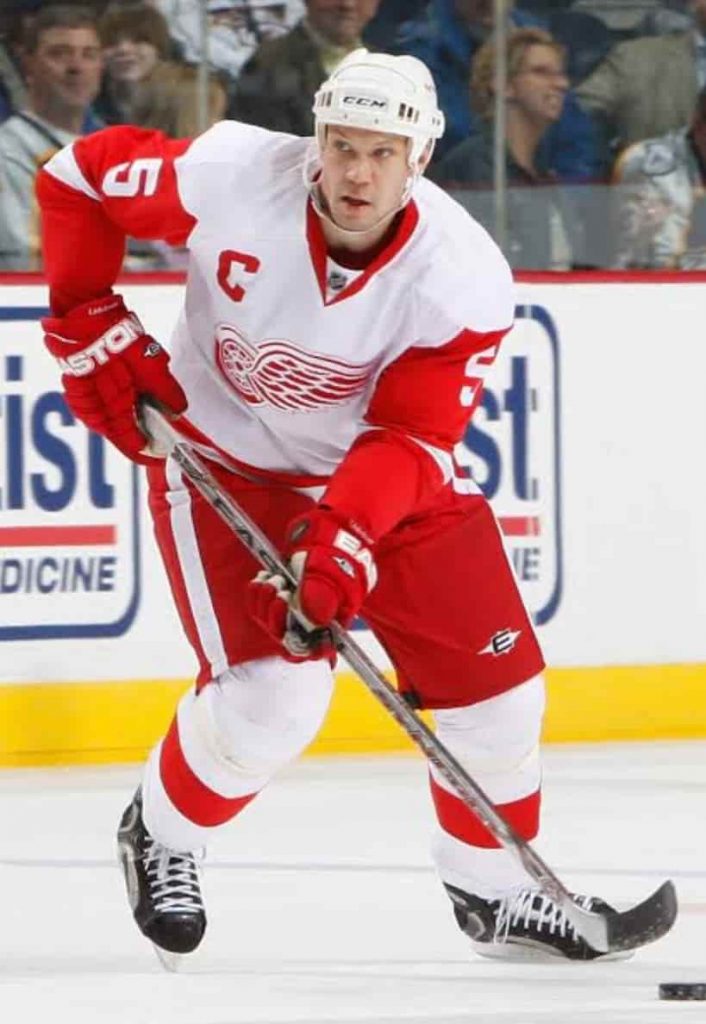 Lidstrom played 20 years in the National Hockey League with the Detroit Red Wings from 1991 to 2012, Erik won seven James Norris Memorial Trophies, four Stanley Cup championships, one Conn Smythe Trophy, and was voted into 12 NHL All-Star Games. Lidstrom achieved his first gold medal at the 1991 World Championships with Sweden, and Erik was awarded the Norris Trophy seven times.
At the 1994 World Championships in Italy, he won a bronze medal. Lidstrom made his Olympic debut at the 1998 Winter Olympics in Nagano, Japan with Sweden. Nicklas was named one of the 100 Greatest NHL Players in history in 2017, and also became a member of the Triple Gold Club.
5. Daniel Alfredsson
Daniel Alfredsson was born on 11 December 1972 in Gothenburg, Sweden. He is a Swedish Canadian former professional ice hockey player. Daniel has represented Sweden internationally 14 times, during which he earned a 2006 gold medal and a 2014 silver medal in the Olympics.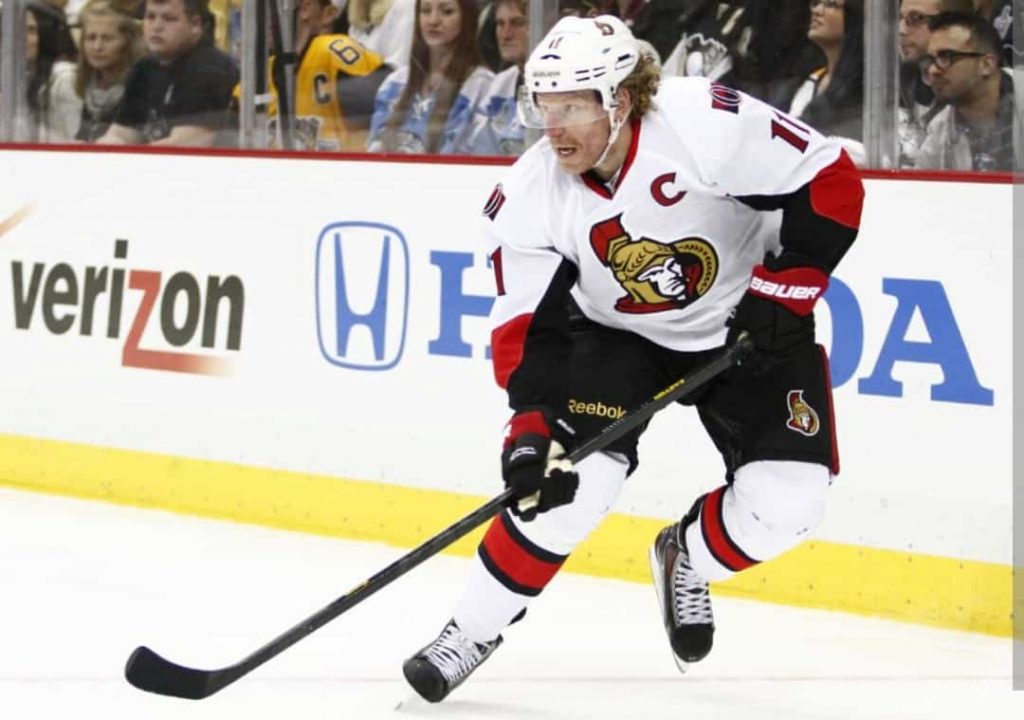 From 1999 to 2013 Alfredsson was captain of the Senators, On October 2010, Daniel recorded his 1,000th career NHL point in a victory over the Buffalo Sabres in the 2010–11 season, he underwent back surgery at the season's end. Alfredsson spent 18 seasons with the Ottawa Senators in the National Hockey League and before his retirement in 2014, he played for the Detroit Red Wings. During his career with the Senators, he played in 1,178 games and had 1,108 points, 682 assists, and 426 goals. To the Swedish press on 27 November 2014, Alfredsson announced that he had retired as a player. Daniel was listed in the Hockey Hall of Fame in 2022 and also holds an Honorary Degree from Carleton University.