High-flying swings and opportunities to jump, run and explore are the hallmarks of a good playground. From a Cinderella-themed park to a playground for young train enthusiasts, here are the coolest playgrounds for kids in Houston.
1. Bendwood Park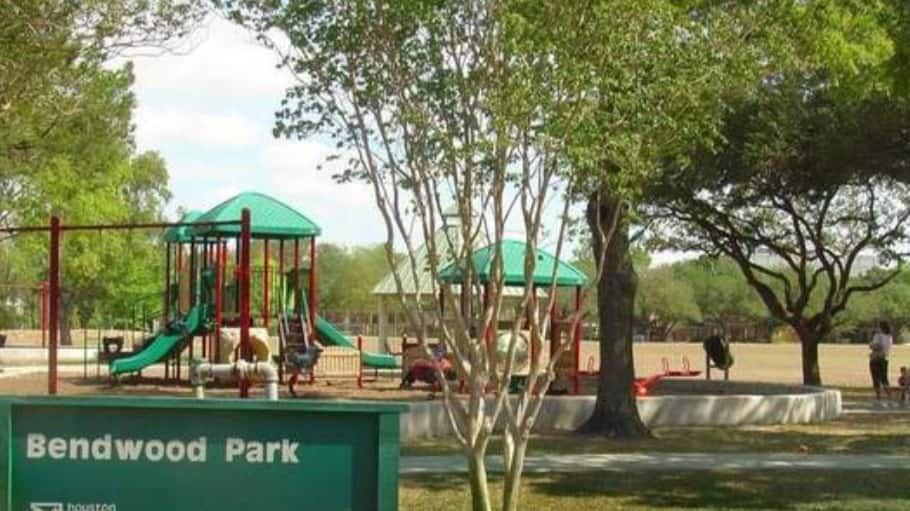 Bendwood Park is a massive play space in the Memorial area with distinct sections for the whole family to enjoy. The playgrounds have a cool explorer theme with a jeep play structure and some hidden codes that kids can break. This park has some great equipment, including a roller slide, all-abilities swings, bridges, slides, and more. Bendwood Park is located right next door to the Bendwood Elementary Campus.
2. Donovan Park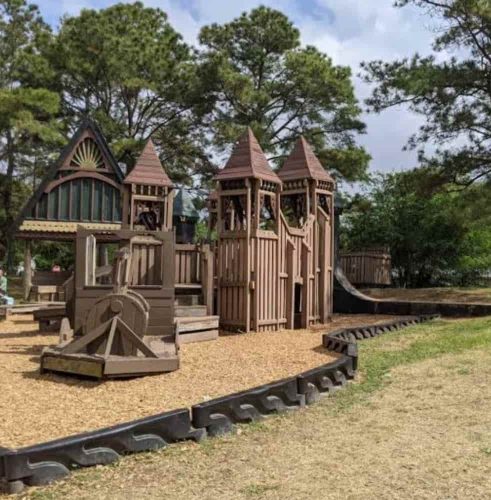 Donovan Park is a train-themed park in the heights neighborhood. This unique playground made entirely of wood creates an unforgettable experience. Donovan Park is located across the street from delicious restaurants. Donovan Park was designed by community-built architectural pioneers, Robert S. Leathers & Associates of Ithaca, New York. With its railroad theme and Victorian-era turrets, the playground reflects the historic character of its surroundings.
3. Barbara Fish Daniel Nature Play Area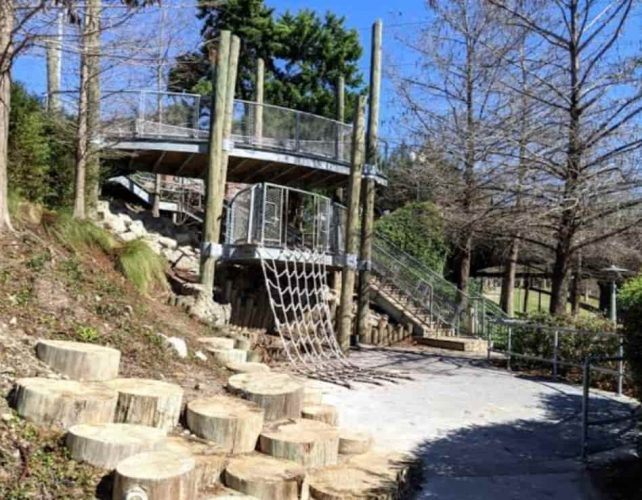 Parents will enjoy fantastic downtown views while children explore the climbing structures and water features built into the landscape of the park. Kids will also have tons of fun playing in the tunnel, sandpit, and on the amazing two-story treehouse. If you walk around the skate park, you will find the gated entrance to the playground.
4. John P. McGovern Playground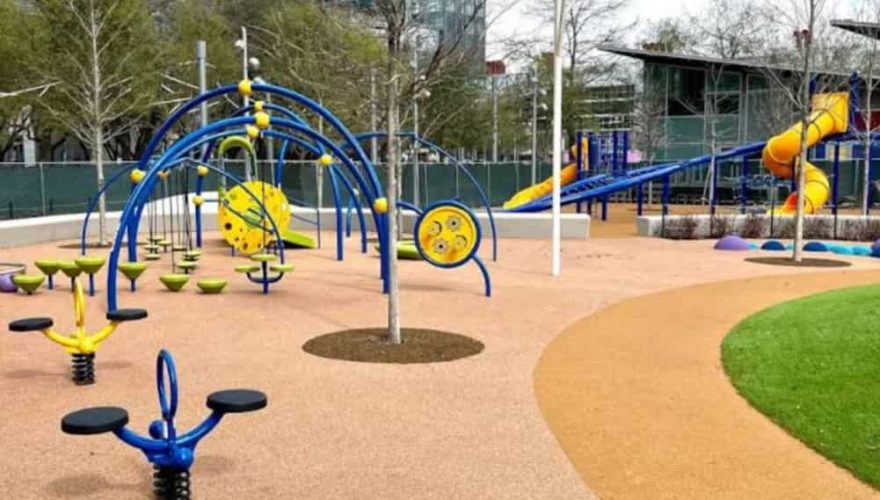 The John P McGovern playground was replaced and reopened to the public in 2021. The new facilities give families double the amount of play space and feature ample seating and improved energy-efficient lighting for safer evening play. The park is divided into two parts based on age. The area for kids ages two to five features a play hill and 15 pieces of age-appropriate equipment. Kids ages five to 12 will enjoy the more prominent space featuring a ropes course, swings, and slides.
5. Levy Park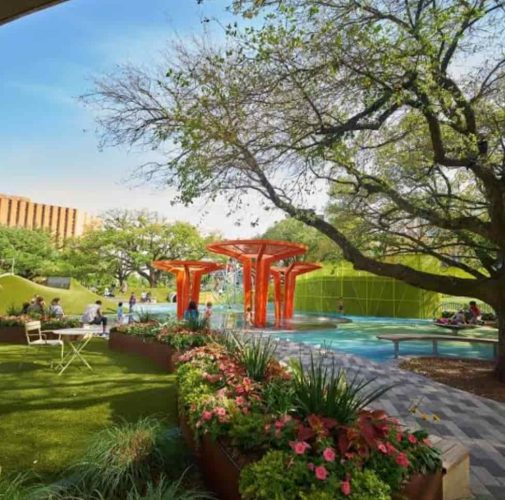 Kids will love the climbing structures, splash pads, slides, tunnels, and swings, and parents will love all the programming at the award-winning Levy Park. There are afternoon and weekend activities, including live music, concerts, poetry slams, crafts, and more. The park also boasts food trucks and is located next to several notable H-Town restaurants. The park's thoughtful design features activity areas, a dog park, a community garden, the Children's Park, and beautiful landscaping.
6. McClendon Park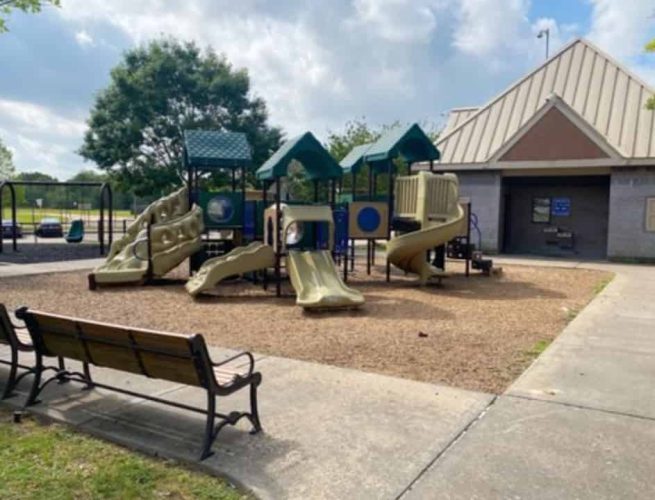 The highly accessible, multi-use park has soccer and softball fields, a disc golf course, walking trails, a rock climbing wall, a sand volleyball court, and a splash pad. Kids can take full advantage of the playground, which features a spider climber, swings, slides, monkey bars, and climbing structures. McClendon Park also has restrooms and covered picnic areas.
7. River Oaks Park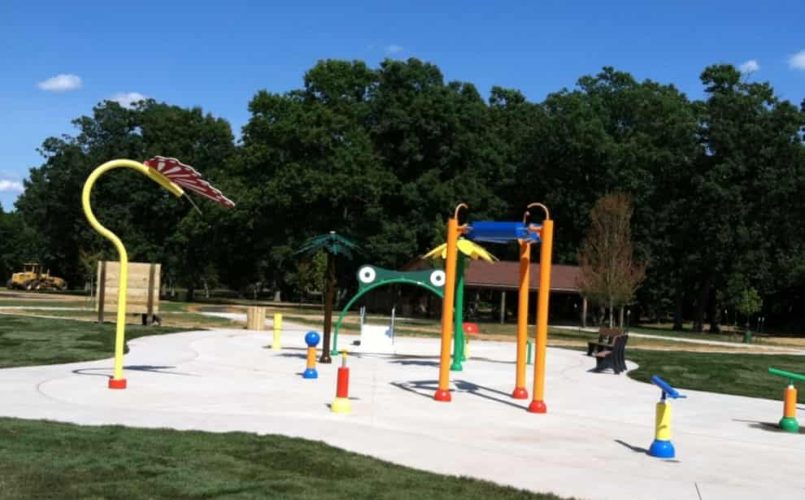 Kids can enter a fairytale-like setting at this Cinderella-themed park, complete with a pumpkin carriage and playground. Under the shade of large oak trees, kids can enjoy slides, monkey bars, climbing structures, and toadstools in the playground. One of the highlights of River Oaks Park is the wishing trees that have all the materials needed to write down a wish and hang it from the branches.