Owning a private jet is considered the ultimate luxury, extravagant lifestyle for the super-rich, fewer items are more extravagant than owning your own private jet. We have narrowed down the top 10 celebrity Millionaires' private jets.
1. Prince Al-Waleed bin Talal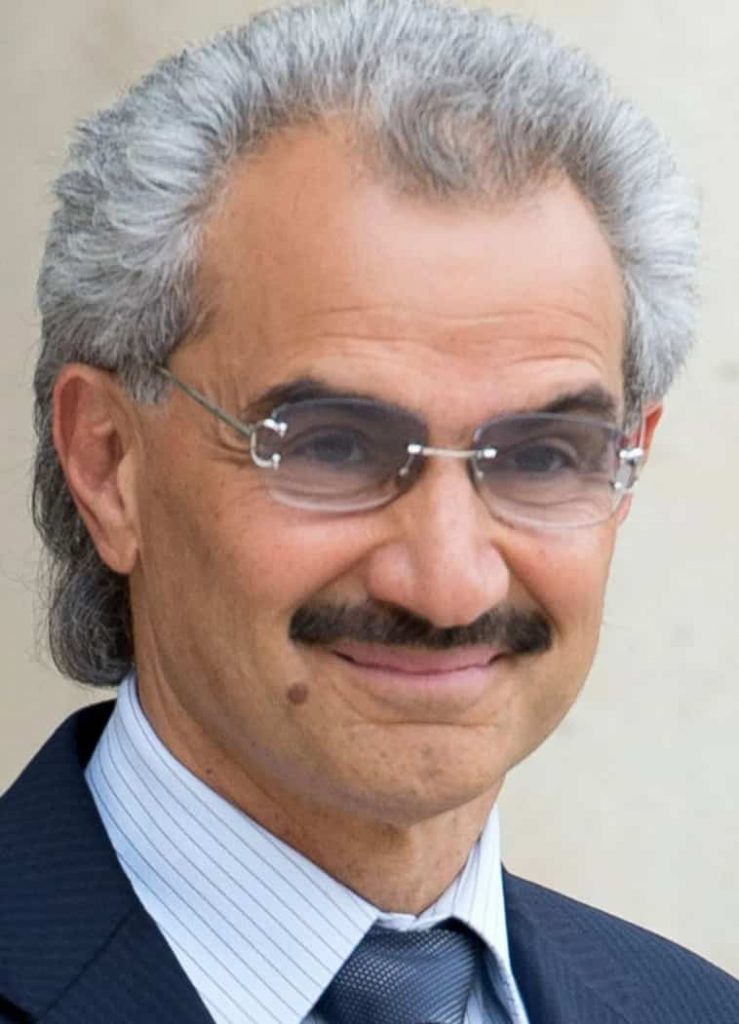 Prince Al-Waleed bin Talal one of the world's richest men makes the list. He owns the most expensive private jet as well as the most exclusive plane. His custom commercial aircraft is an Airbus A380, which costs around $500 million.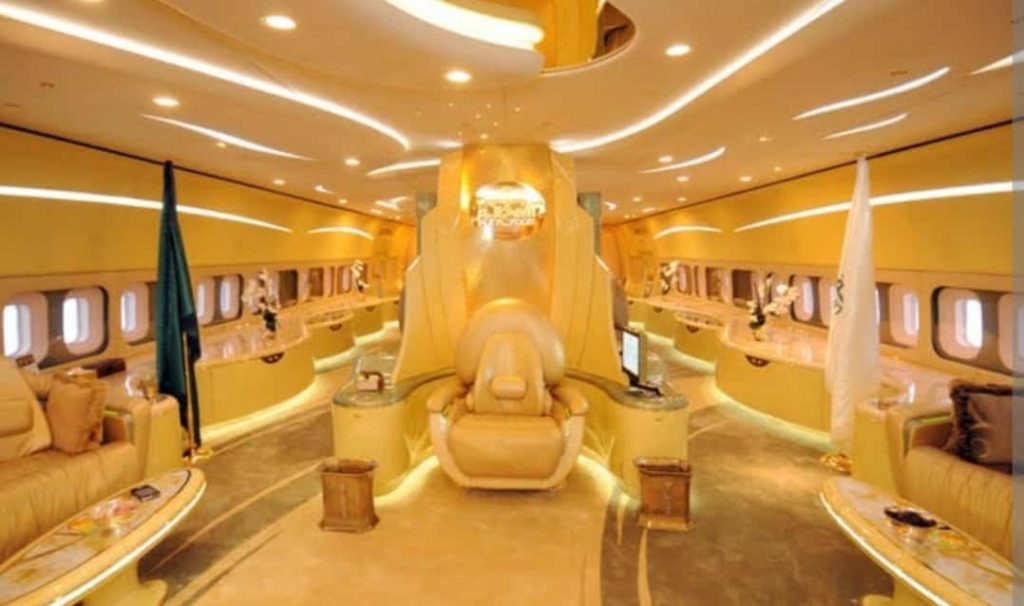 Prince's lavish flying palace is believed to include a performance hall, a prayer room with electrical mats that rotate to face Mecca automatically, a Rolls-Royce garage, and a Turkish bath.
2. Alisher Usmanov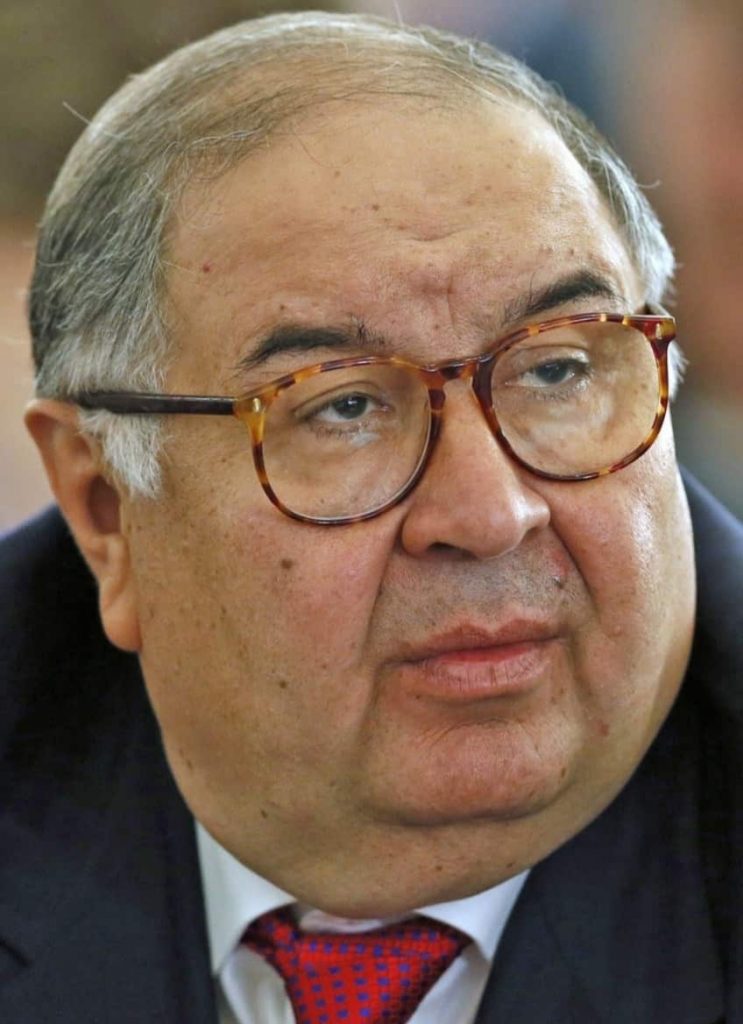 Alisher Usmanov is also known as millionaire Alisher Ashmanov, the richest personality in Russia. He owns the 400 million USD Airbus A340-300, Russia's largest private jet.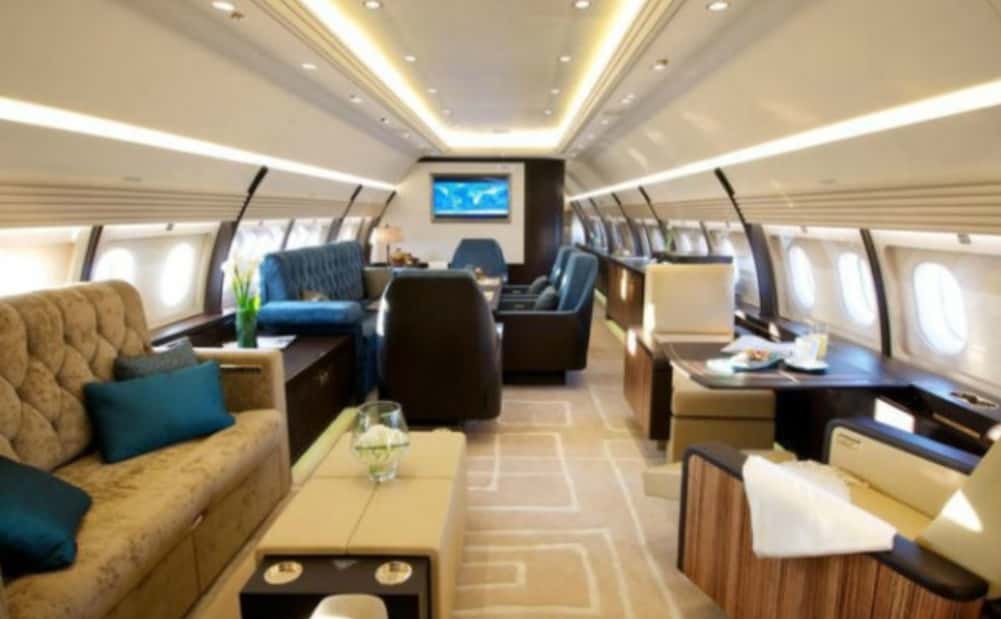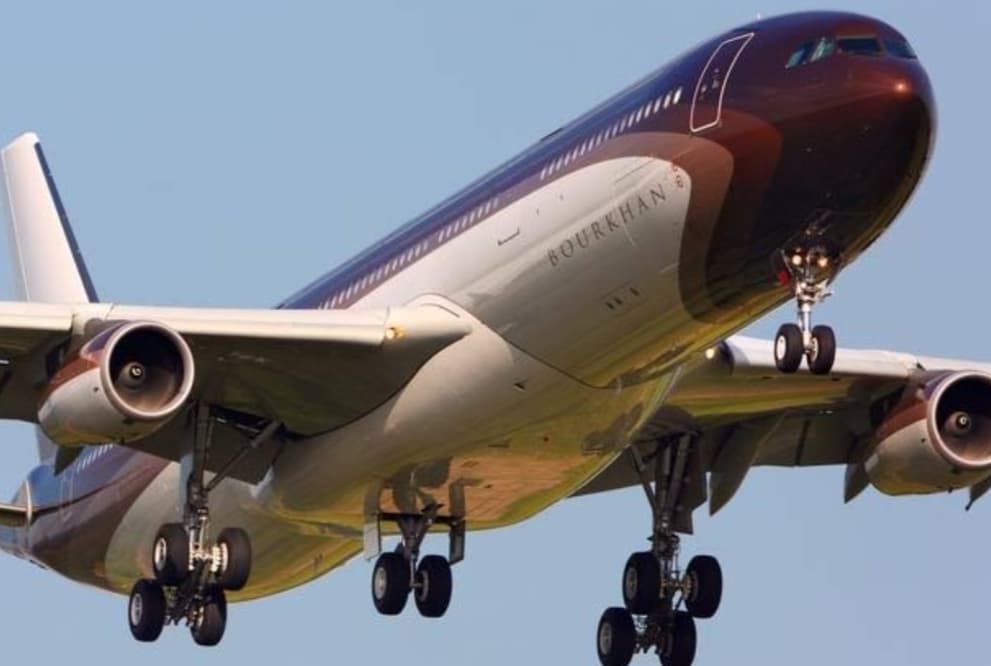 After Alisher Ashmanov's father, the jet is known as the Bourkhan. He spent an extra 170 million USD on a lavish interior believed to include an exquisite dining room along with deluxe chairs in leather, several seating areas, sleeping quarters, and bathrooms.
3. Joseph Lau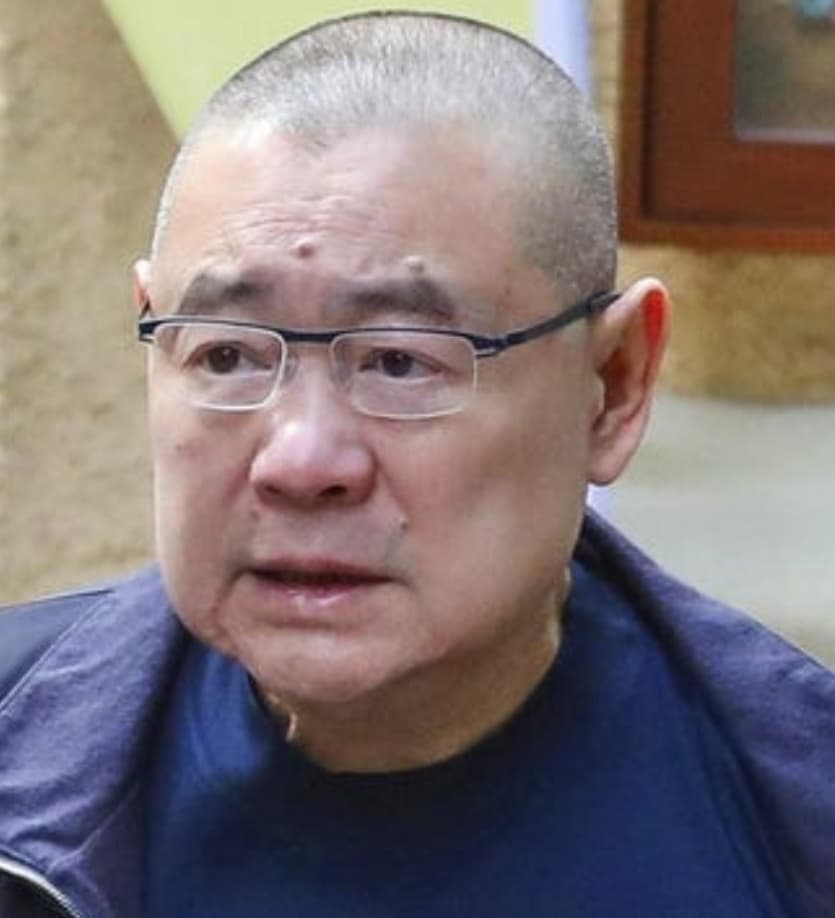 Joseph Lau is known as Hong Kong real-estate tycoon. Lau owns one of the longest and largest commercial aircraft ever built. It has a 445 square meter interior, with the value of the air jet being $367 million.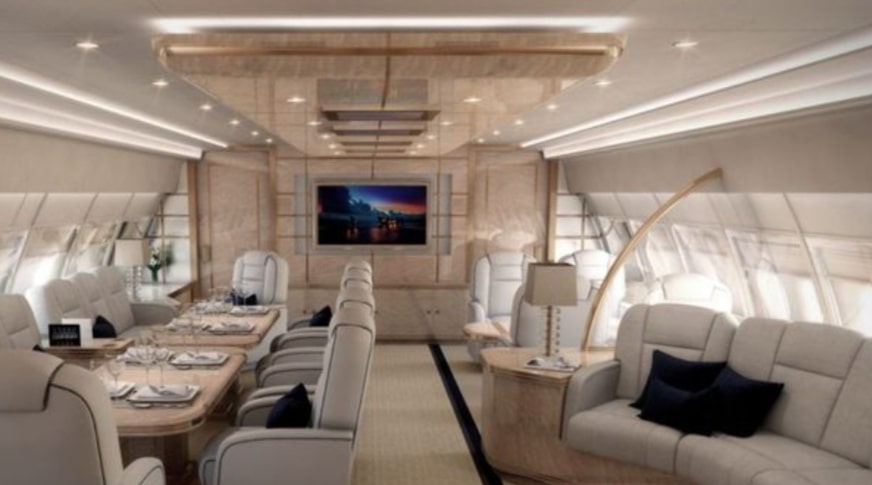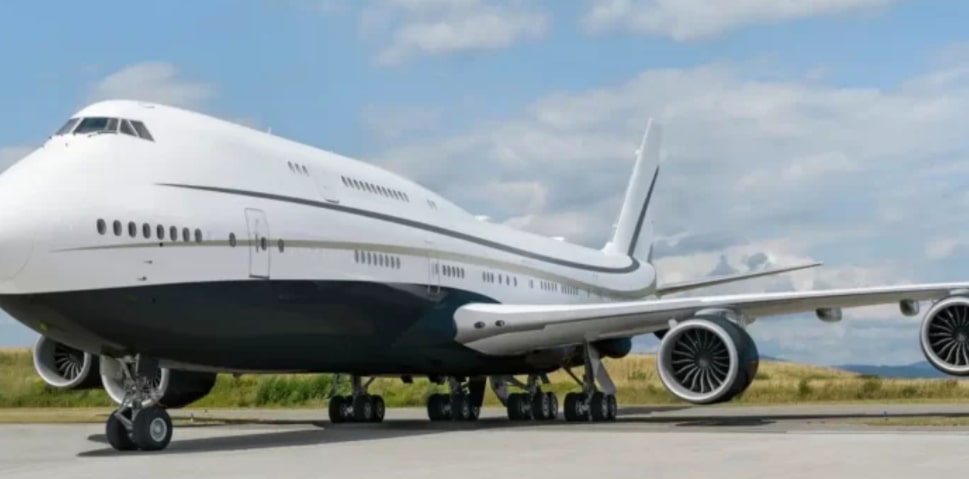 The private jet's initial price was $153 million. Joseph added modifications to the aircraft's cost of $214 million. The features include several guest rooms, office space, vaulted ceilings, and an onboard gym.
4. Sultan of Brunei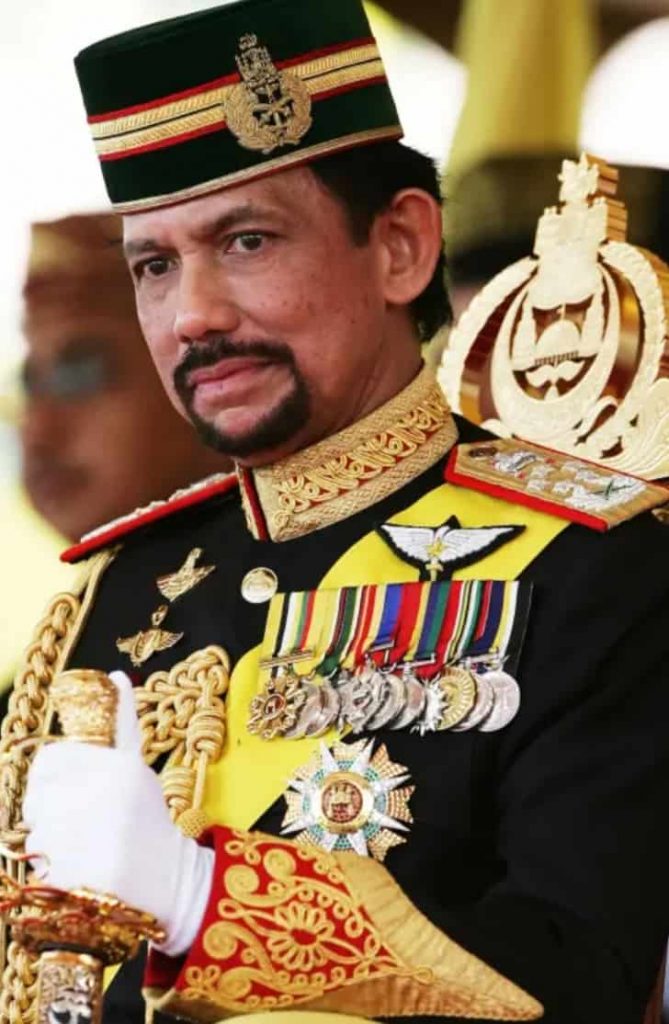 The Sultan of Brunei is one of the world's richest men. He owns a private jet, Boeing 747-300 costs a cool 323 million including a reported 100 million worth of luxury features.
It also has the nickname Flying Palace. The internal features include washbasins made from solid gold. The living room and bedroom are all furnished with gold and crystal. Sultan has also installed additional fuel tanks.
5. Roman Abramovich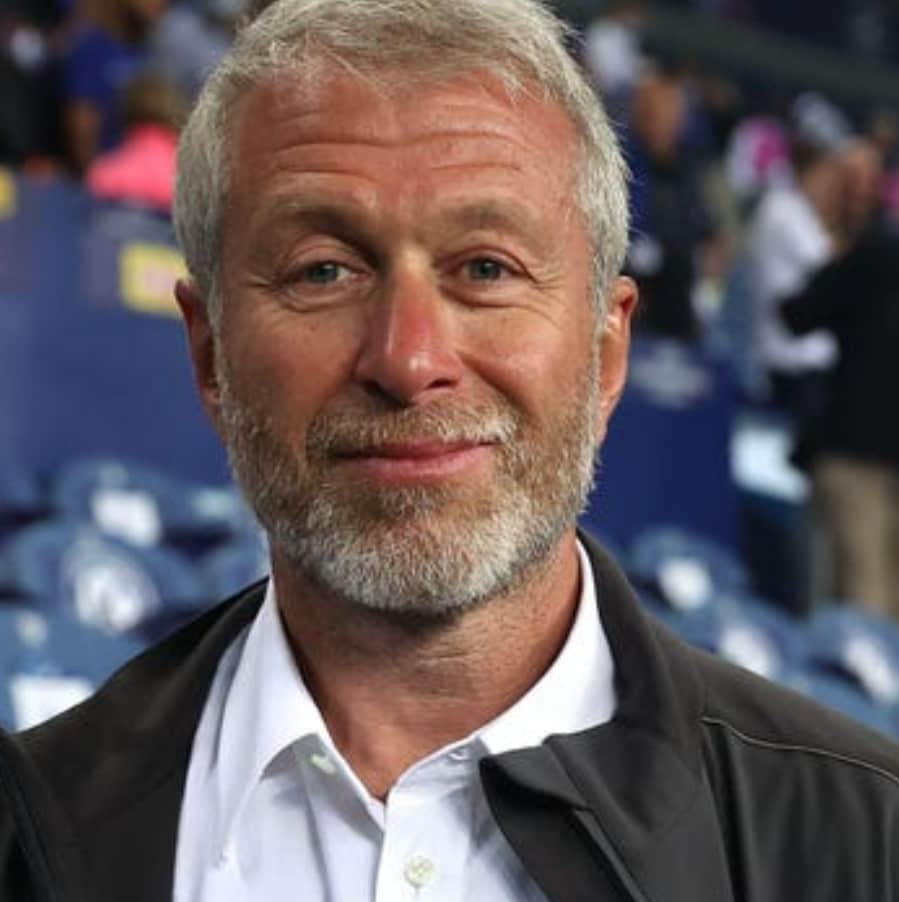 Roman Abramovich a Russian businessman, has a number of airplanes. He is a proud owner of Boeing 767-33A ER, which costs around $170 million. The aircraft is designed in such a manner that it provides an anti-missile system that resembles the technologies of Air Force One.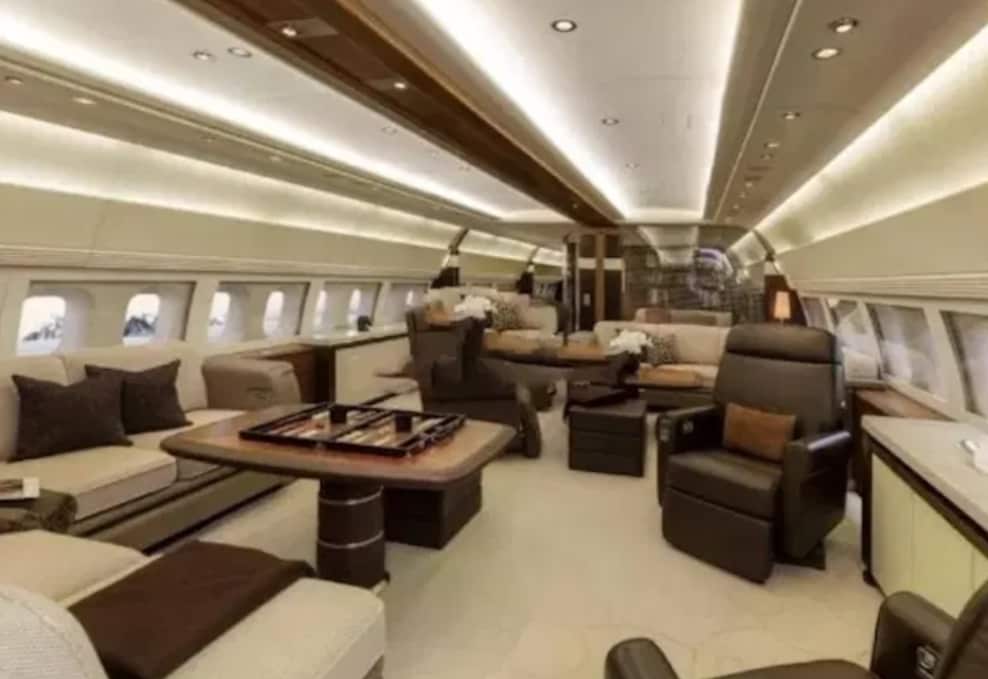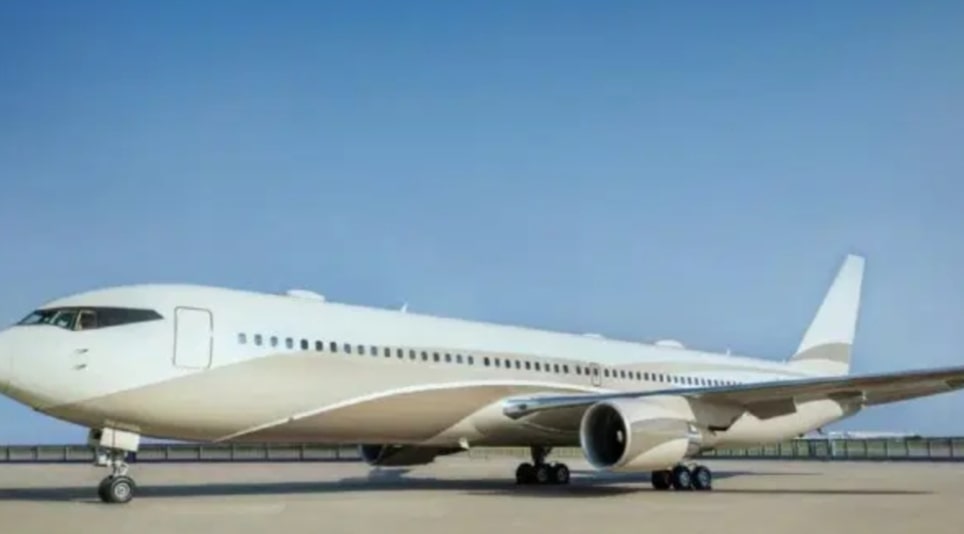 It has three guest bedrooms, two guest and master bathrooms, a living room, a pantry, a dining room,  a library, and staff rest areas. The aircraft also has a gold-gilded banquet hall for 30 people.
6. Jeff Bezos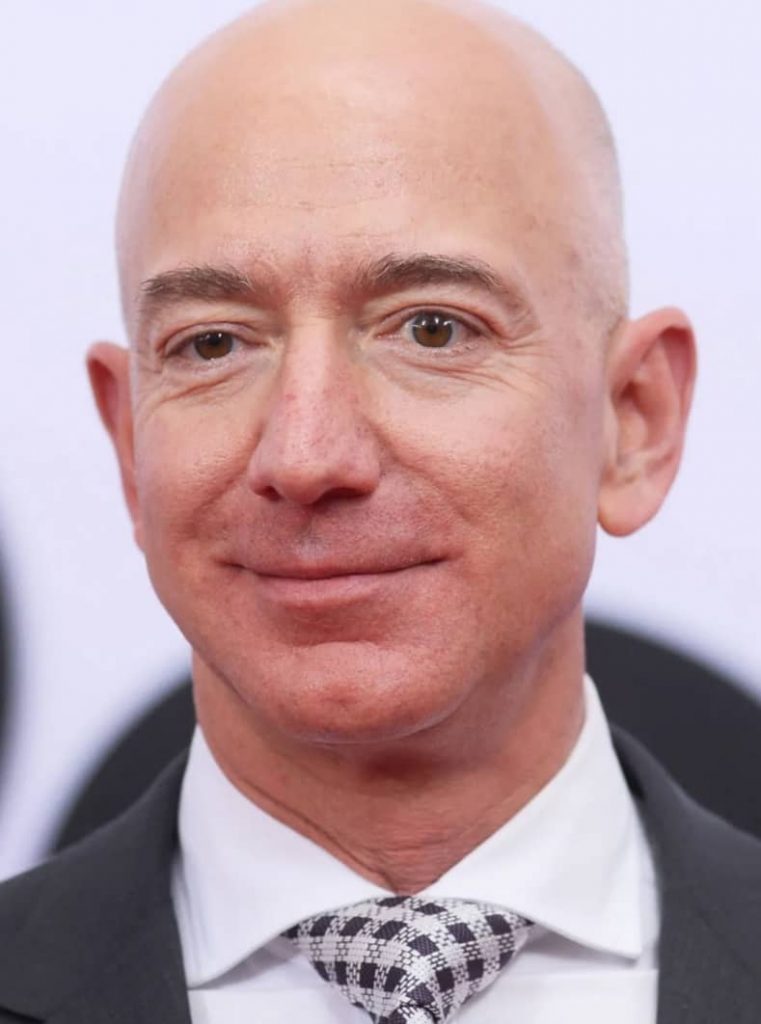 Jeff Bezos is the founder of Amazon, one of the richest men in the world. He is a fan of Gulfstream and is the proud owner of the G650ER. The value of this private jet is estimated at $75 million at the time of purchase.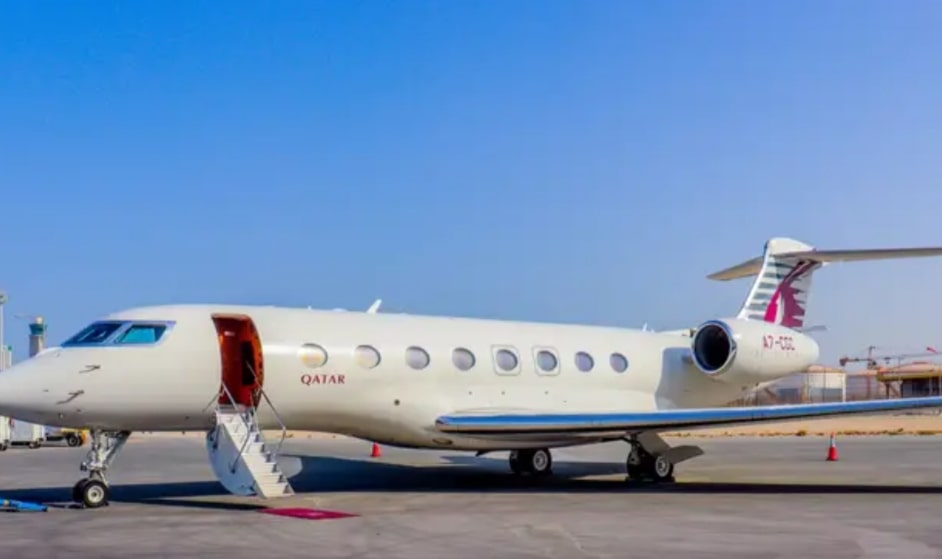 Jeff's private jet interior is very lavish and classy that includes leather, elegant wooden veneers, and handcrafted stonework things. The aircraft is the perfect place for Jeff to eat, work, and sleep when flying across the globe.
7. Elon Musk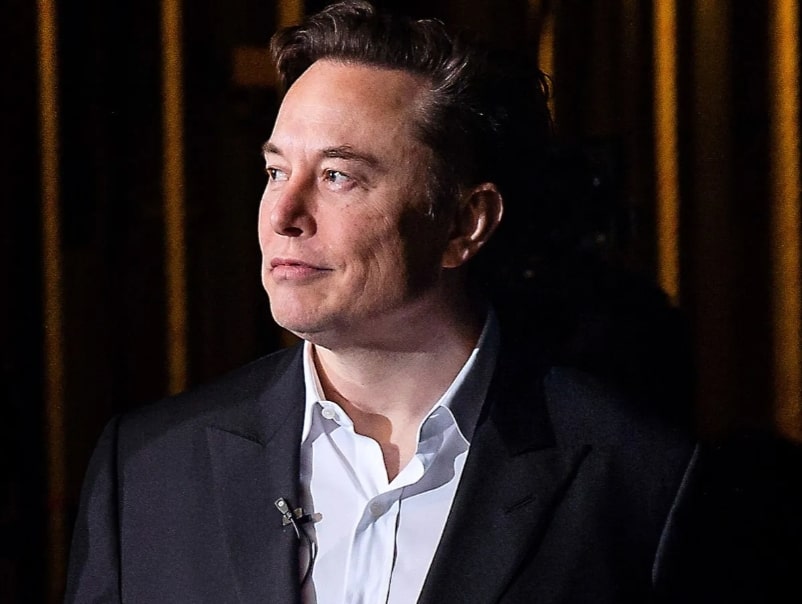 There is no surprise that the American billionaire owns a private jet. Musk has a couple of jets among them there are Gulfstream G550 and G650ER. Elon became a proud owner of Gulfstream G650ER in 2016 for $70 million.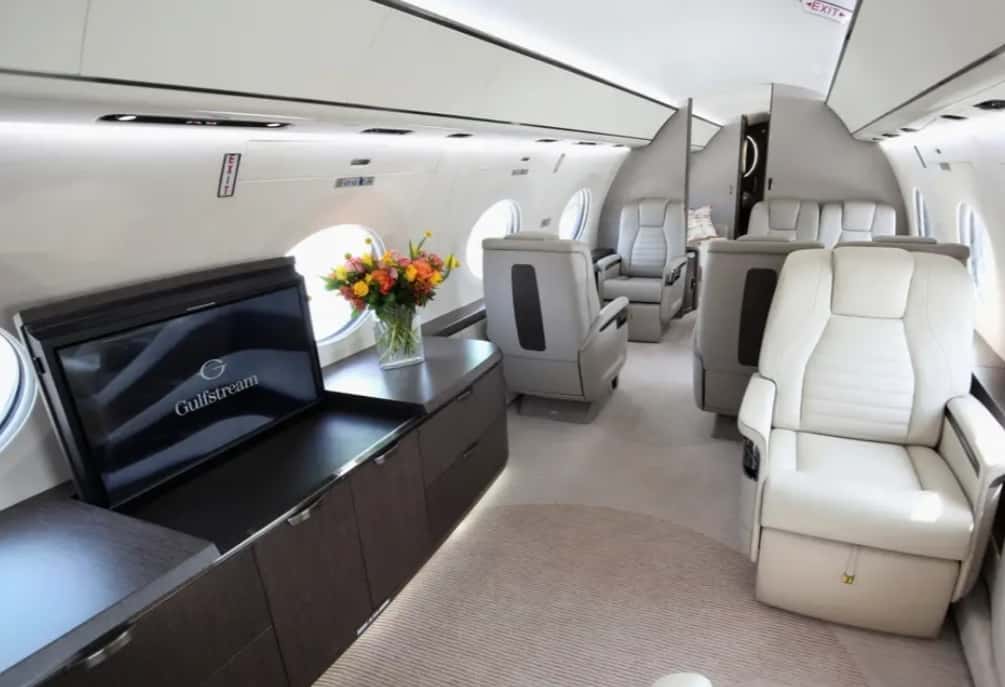 The  G650ER can fly 7,500 nautical miles without refueling. The sleekly designed interior has plenty of space for eating and sleeping. Musk purchased G550 in 2020, costing $14 million. It accommodates 17 passengers and is arranged into a sleeping configuration.
8. Bill Gates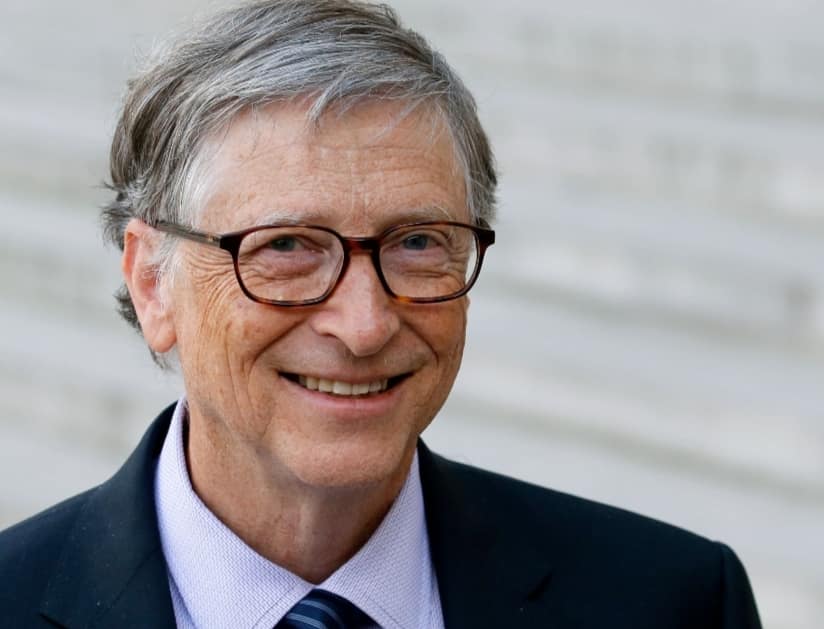 You might be surprised to see that Microsoft's founder ranks lower on the list, though he owns more than one. Bill Gates is the owner of Bombardier 8000 which cost $66 million.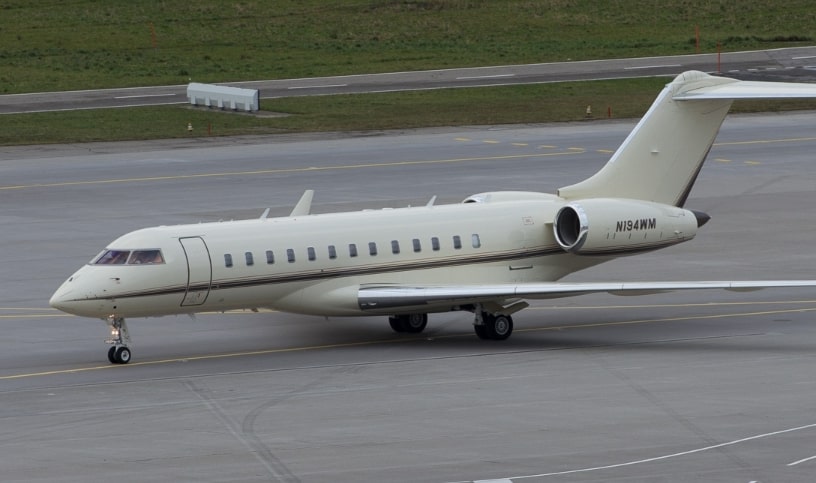 It has the capacity of 17 people at a time. The jet is referred to as the fastest ever in business with maximum comfort and smoothness, traveling up to Mach 0.94. Gates also owns Eurocopter EC 135 helicopter, and two Gulfstream G650ERs as well.
9. Mark Cuban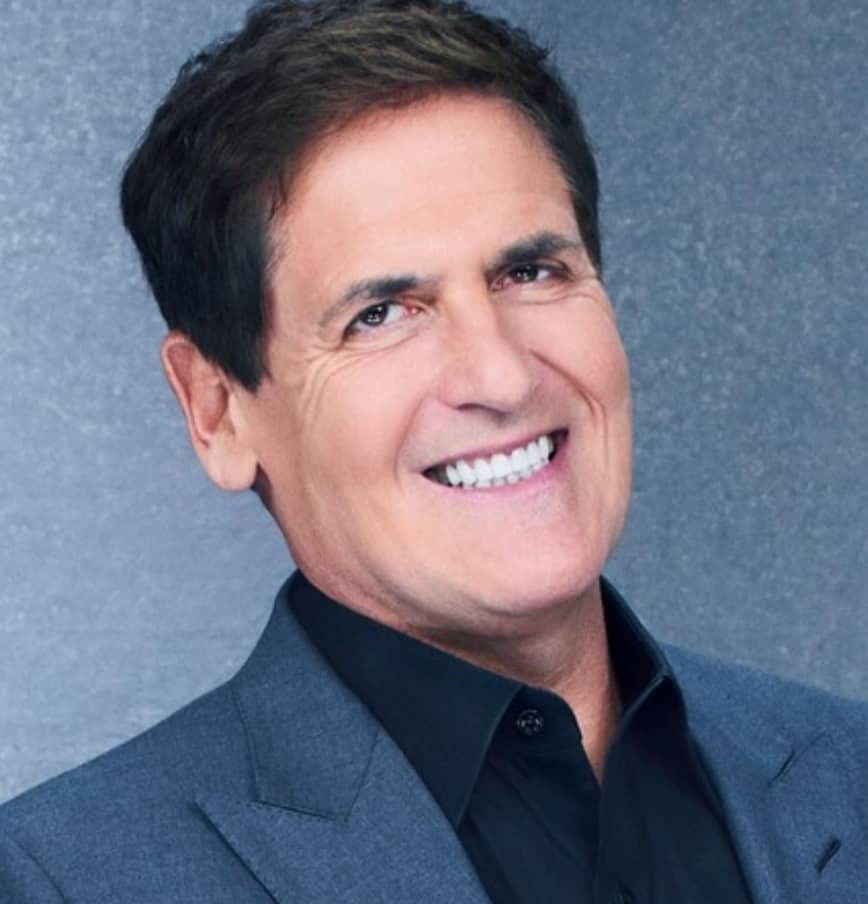 Mark Cuban businessman and television personality, purchased  Gulfstream V for $ 36 million.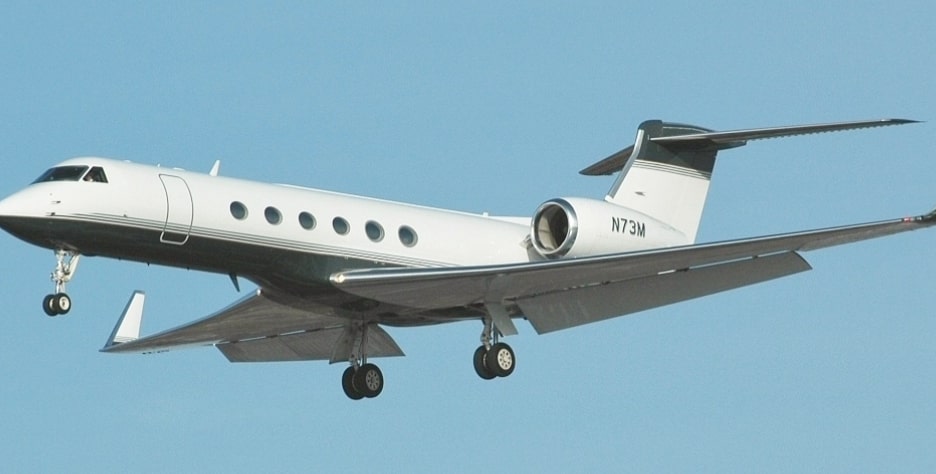 The aircraft has a capacity of up to 16 passengers, with a modern and spacious interior that can be segmented into different living areas. Mark also owns two Boeing businesses and two other private jets.
1o. Jony Ive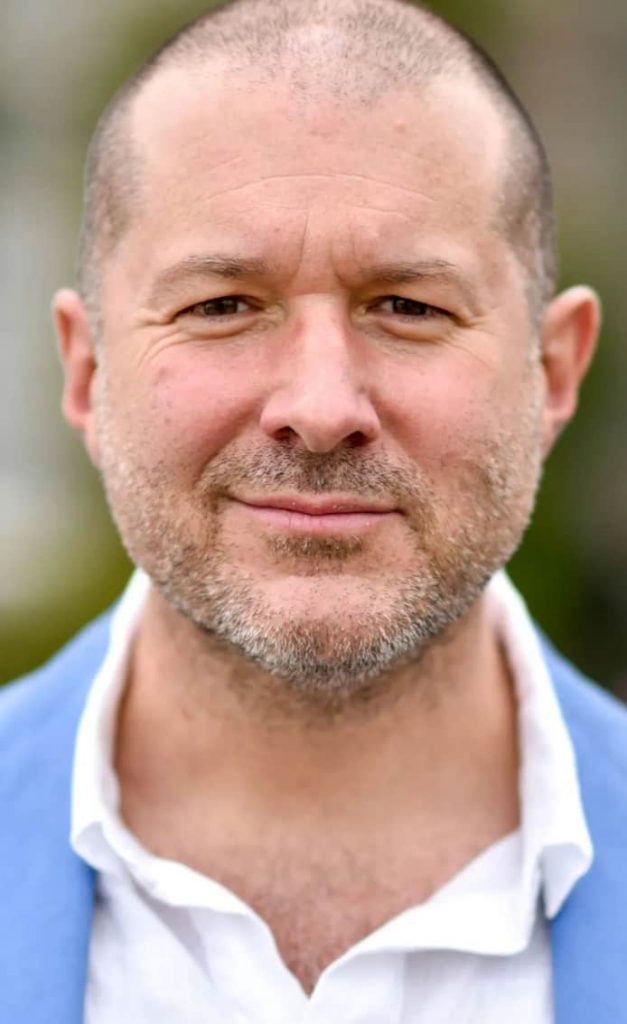 Jony Ive is an industrial and product designer, as well as a businessman. He was the chief design officer of Apple Inc. Jony owns a Gulfstream V private jet.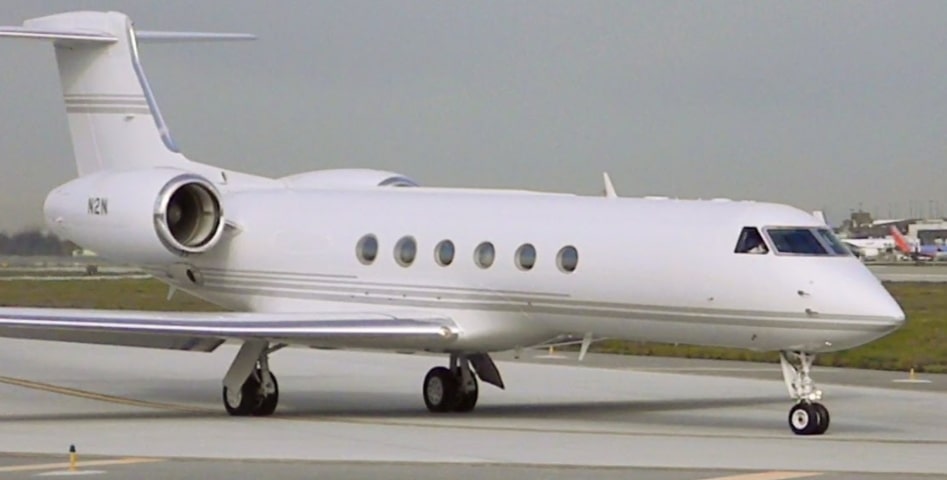 It has a capacity of 15 passengers on board. The aircraft has many amenities in the cabin such as a large baggage compartment, a kitchen, and toilets.