Florida is the southeasternmost U.S. state, with the Atlantic on one side and the Gulf of Mexico on the other. It has hundreds of miles of beaches. The city of Miami is known for its Latin-American cultural influences and notable arts scene, as well as its nightlife.
1. Salvador Dalí Museum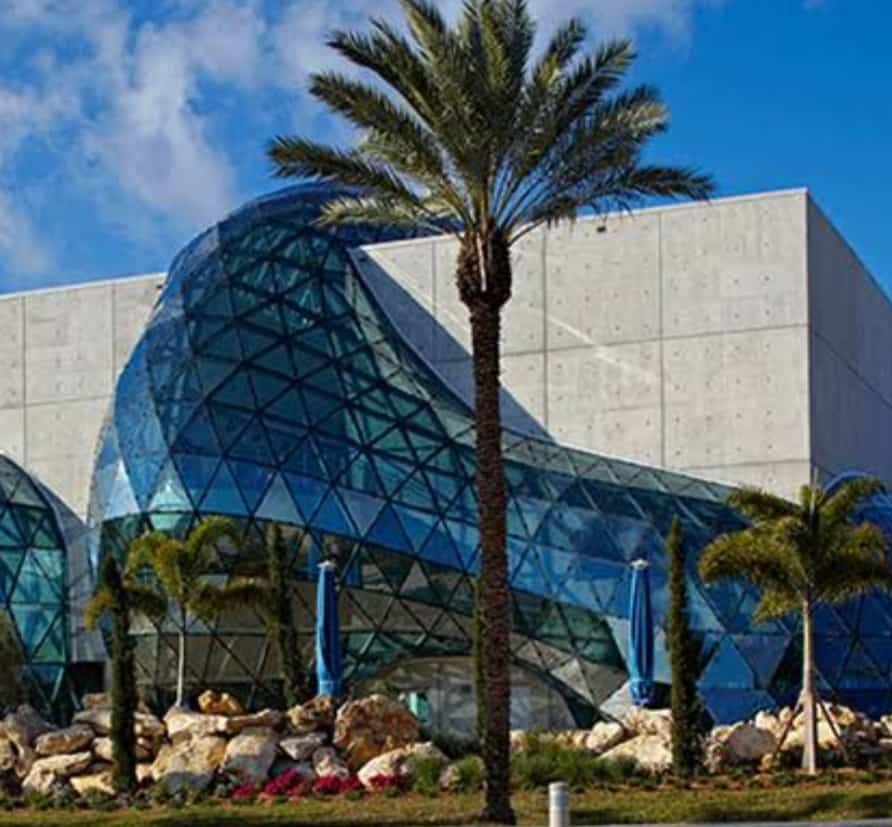 The Salvador Dalí Museum is an art museum in St. Petersburg, Florida, United States, dedicated to the works of Salvador Dalí. It was designed by "Yann Weymouth". The museum's collection includes 96 oil paintings, over 100 watercolors and drawings, 1,300 graphics, photographs, sculptures, and objets d'art, plus an extensive archival library. It is the home to more masterpieces of Dalí than any other museum in the world.
2. Bok Tower Gardens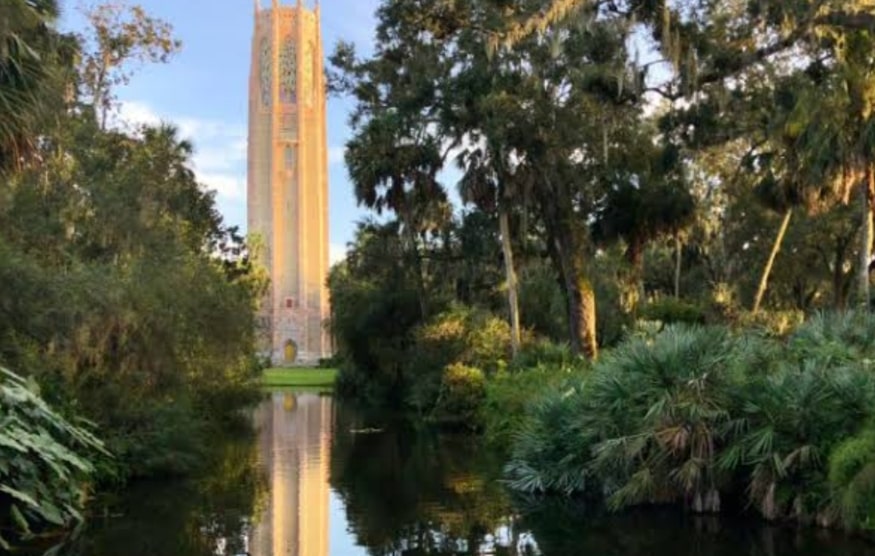 Bok Tower Gardens is a 250-acre (100 ha) contemplative garden and bird sanctuary located atop Iron Mountain, north of Lake Wales, Florida, United States. Bok Tower Gardens is a National Historic Landmark. The site is a refuge for more than a hundred bird species. Wild turkeys and groups of sandhill cranes are also often seen wandering the grounds.
3. Butterfly World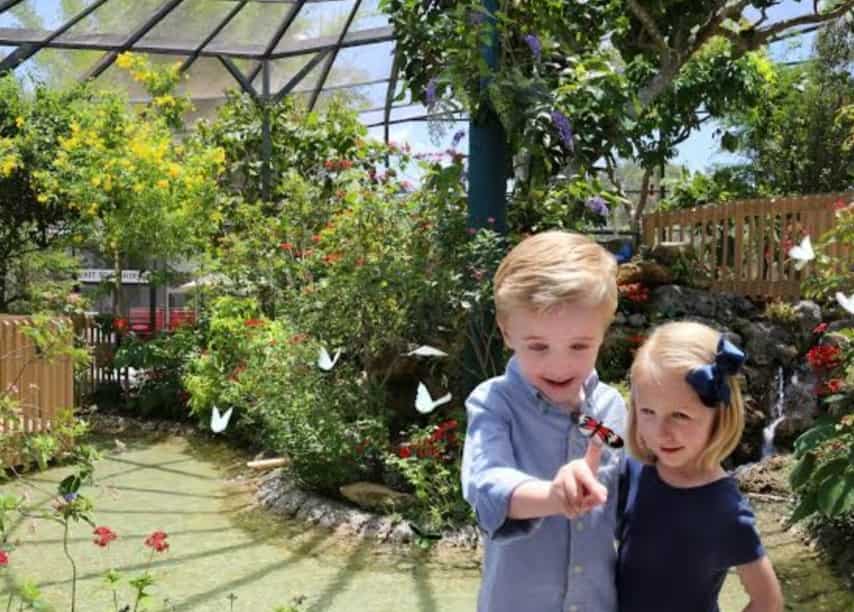 Located in Coconut Creek, Florida, Butterfly World is one of the most unique things to do in Florida because it is the largest butterfly park in the world. The first park of its kind in the Western Hemisphere. The Paradise Adventure Aviary includes fountains with ponds and butterflies. Visitors can view the laboratory where the butterflies are raised and can see the different stages including eggs, caterpillars, and pupae.
4. Dry Tortugas National Park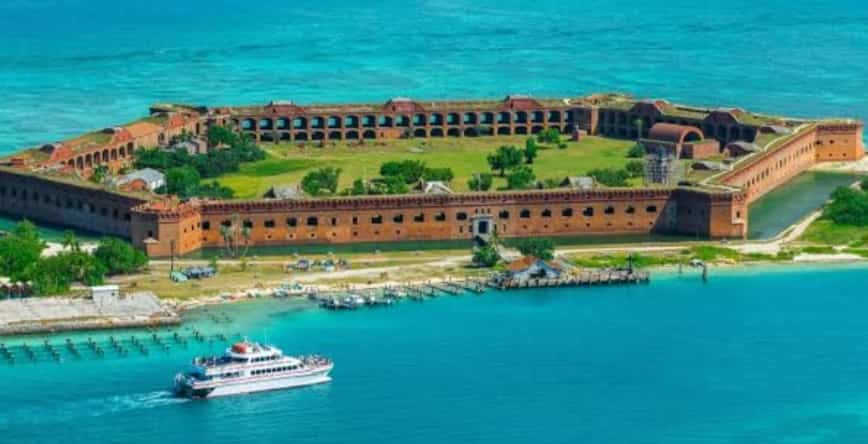 Dry Tortugas National Park is a national park located about 68 miles (109 km) west of Key West in the Gulf of Mexico, in the United States. The park is noted for abundant sea life, tropical bird breeding grounds, colorful coral reefs, and shipwrecks and sunken treasures. Visiting this national park is one of the best activities to do in Florida.
5. Clearwater Beach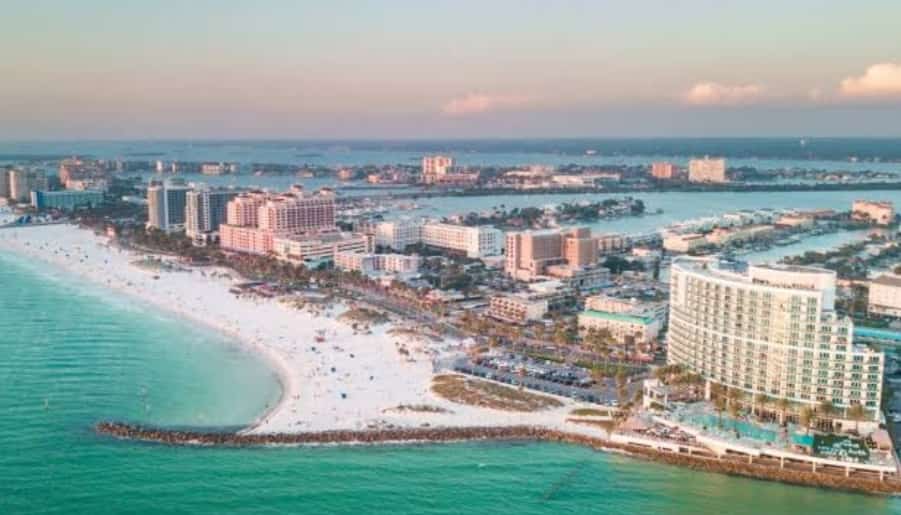 Clearwater Beach includes a resort area and a residential area on a barrier island in the Gulf of Mexico in Pinellas County on the west-central coast of Florida. It has been ranked among the best beaches in the United States. In February 2019, Clearwater Beach was named sixth-best in the world by TripAdvisor.