1. Bernard Arnault
Bernard Arnault was born on March 5, 1949, in Roubaix, France. He is the chairman, co-founder, and CEO of the world's largest products company LVMH Moët Hennessy. Bernard Arnault completed his engineering degree from the Ecole Polytechnique in Paris.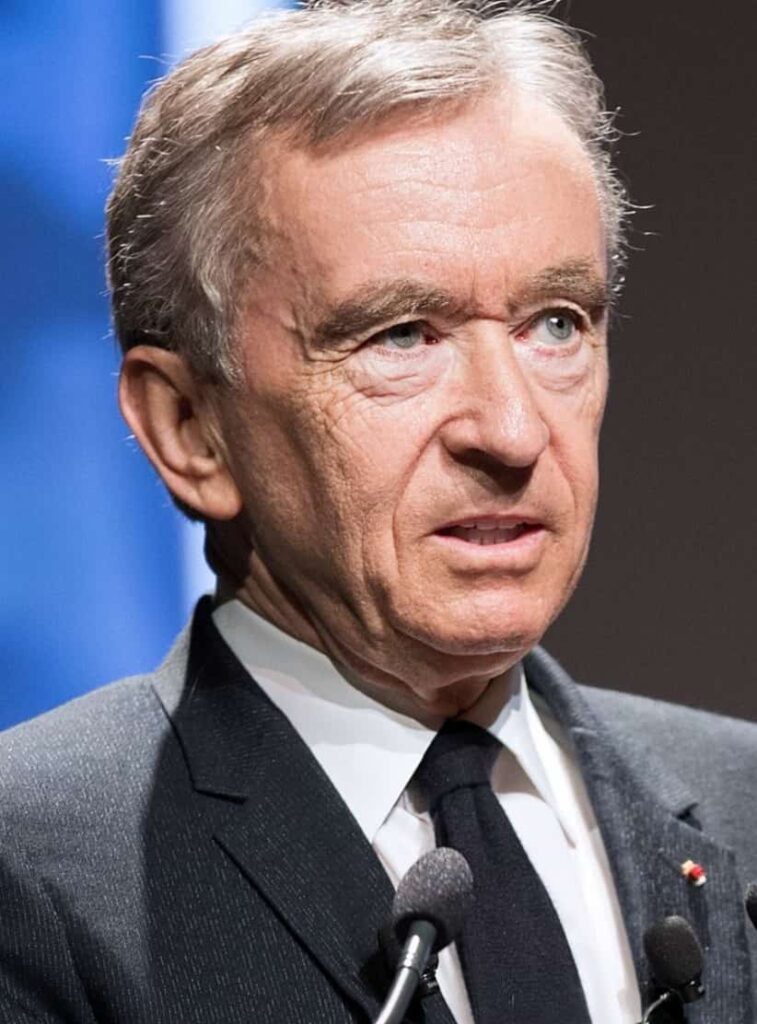 He took over control of his father's Ferret-Savinel construction firm, and within eight years Arnault changed the company's name to Férinel Inc. Bernard Arnault got his start by opening a new business of Christian Dior in 1985. Arnault is also an investor, business magnate, and art collector. According to the American business magazine, Forbes Arnault is the richest person in the world with an estimated net worth of US$181.8 billion. Bernard Arnault invested in many web companies such as Zebank, Boo.com, and Libertysurf, in 1999 he also invested in Netflix.
In France Arnault owns 10.69% jointly with the California property firm Colony Capital and food distributor Carrefour in 2007.  In 2008 he took control of a yacht venture Royal van Lent. He also has many art collections like Henry Moore, Picasso, Andy Warho, and Yves Klein. Arnault owned an art auction house named Phillips de Pury & Company from 1999 to 2003. He builds an art museum  Louis Vuitton Foundation in 2006. Arnault was horned by many awards.
2. Elon Musk
Elon Musk is a business tycoon and investor, He is a co-founder of Neuralink, OpenAI, and PayPal, and the founder, and CEO of SpaceX, Tesla, and Twitter. which made him the second-wealthiest person in the world according to Forbes and Bloomberg Billionaires Index.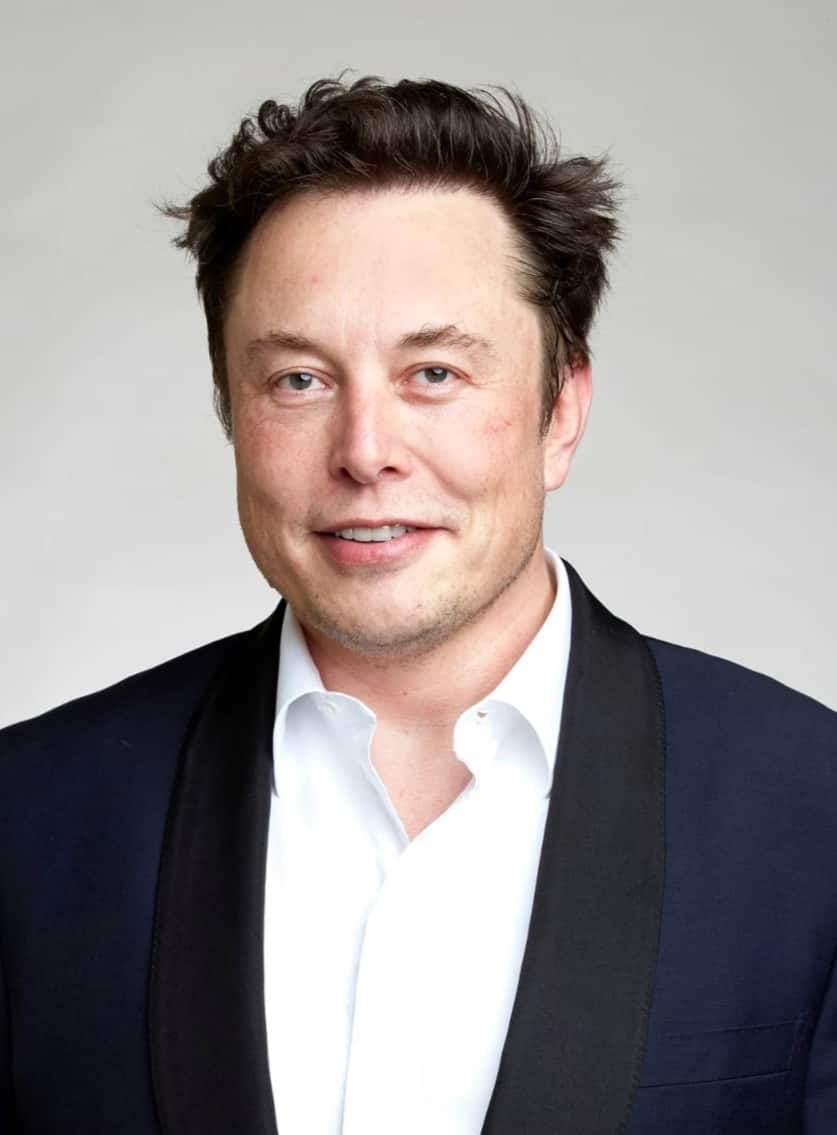 Elon Musk was born in Pretoria, South Africa, and he was so talented that Musk created a video game at the age of 12 and sold it to a computer magazine. In 1997 he completed bachelor's degrees in physics and economics at the University of Pennsylvania, Philadelphia. he dropped out from Stanford University and co-founded the software company Zip2 along with his brother Kimbal, for $307 million Zip2 was acquired by a computer corporation Compaq in 1999. Musk founded a financial services company, X.com, which later became an online transferring money company PayPal, in 2002 eBay bought PayPal for $1.5 billion.
He founded SpaceX with $175.8 million, in 2002. Musk had a long interest in electric cars he become a major investor and founder of Tesla Motors, he then created SolarCity which was later acquired by Tesla and named Tesla Energy. In 2015, Musk co-founded OpenAI a research company, and Neuralink a neurotechnology company, he also proposed a hyperloop vactrain transportation system. In 2022, Musk acquired Twitter for $44 billion.
3. Gautam Adani
Gautam Shantilal Adani was born on 24 June 1962 in India. He is the chairman and founder of the Adani Group. Gautam Adani is the third richest person in the world with US$138.1 billion according to Forbes and  Bloomberg.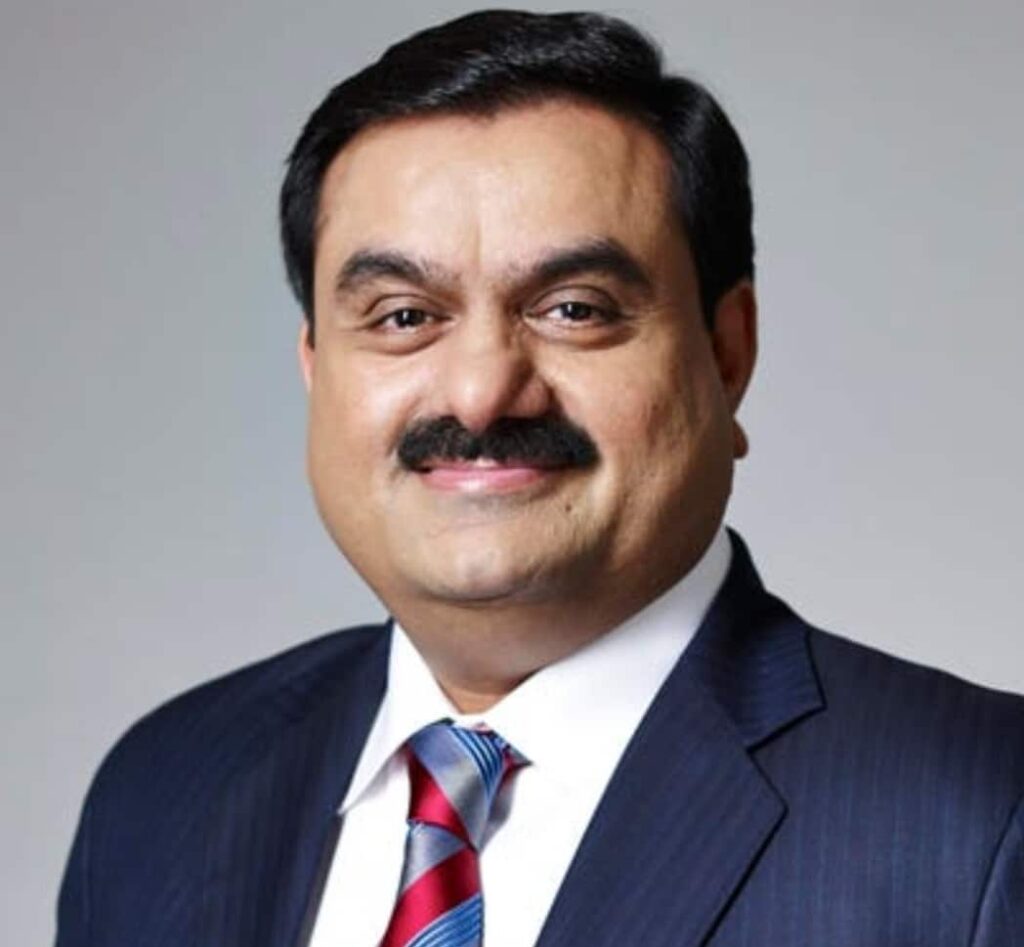 He dropped out of college in his second year just to fulfill his dreams, for 2-3 years Adani worked with Mahindra Brothers as a diamond sorter and then set up his own diamond brokerage by which he made his first million at the age of 20. He is chairman of the $21 billion Adani Group with interests in ports, green energy, airports, edible oils, power generation and transmission, and real estate. Adani controls Gujarat Mundra Port the largest private-sector port in India.
In the Mumbai International Airport, he acquires a 74% stake. He becomes India's second-largest cement producer by acquiring Swiss firm Holcim's Indian assets for $10.5 billion, in 2022. When he was speaking at the Bloomberg India Economic Forum, he said he will invest up to $70 billion in renewable energy projects as he wants to be the world's largest producer of green energy.
4. Bill Gates 
Bill Gates's full name is William Henry Gates III was born on October 28, 1955, in Seattle, Washington, U.S. Gates is a co-founder of Microsoft company and chairman of many companies such as Cascade Investment, TerraPower, BEN, and bgC3.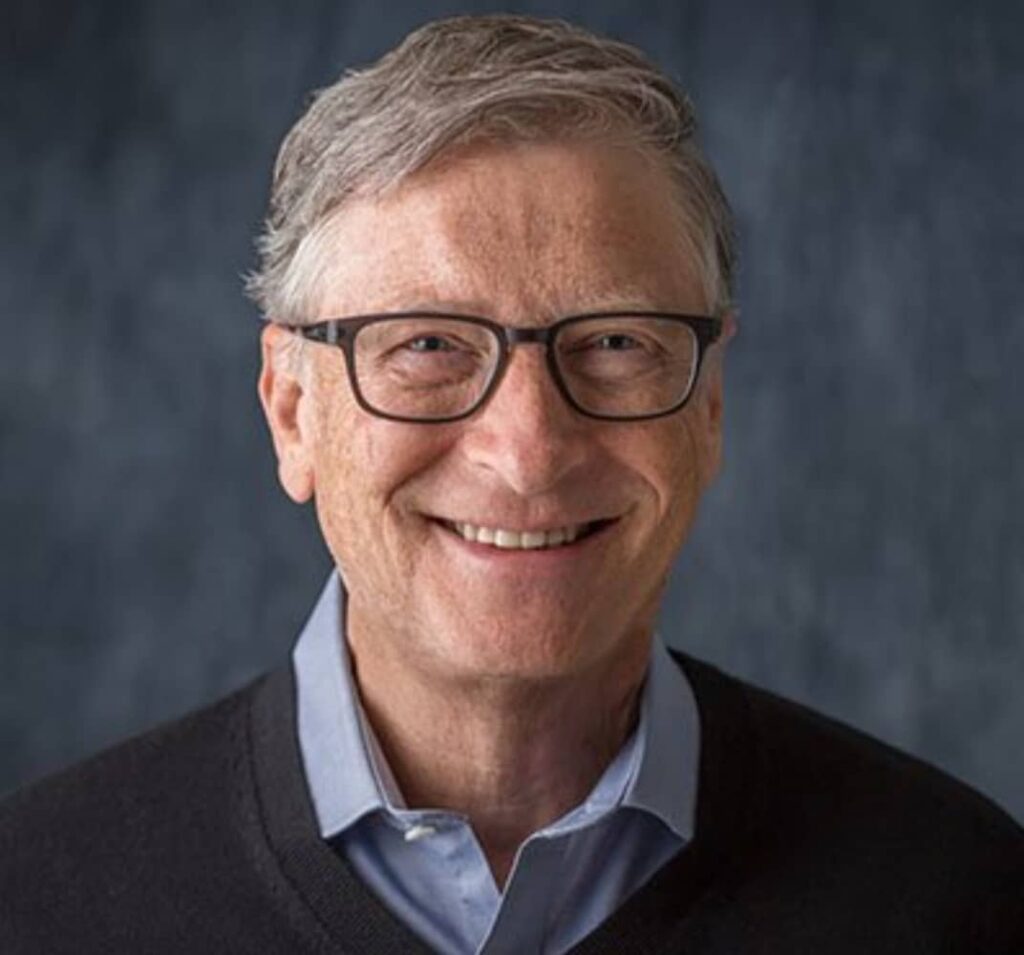 Gates and his wife founded Bill & Melinda Gates Foundation, in 2000. In June 2008, Gates decided to give his full focus to Bill & Melinda Gates Foundation and part-time focus on Microsoft. Gates left his board position at Berkshire Hathaway and Microsoft in March 2020 to focus on his donating efforts on global health, climate change, education, and development. In May 2021, Bill and Melinda Gates announced that they are ending their marriage, and for the divorce settlement Gates transferred at least $6 billion worth of shares in public companies to Melinda. Bill and Melinda are still co-chairing the charitable Gates Foundation.
5. Jeff Bezos
Jeffrey Preston Bezos is an American entrepreneur, media proprietor, investor, and commercial astronaut. He is the founder, executive chairman, and former president and CEO of Amazon