1) Turkey Wellington
The term "Wellington" in the kitchen, usually refers to beef Wellington, a dish where meat is coated in a mixture of herby, finely chopped mushrooms and then wrapped in a pastry crust.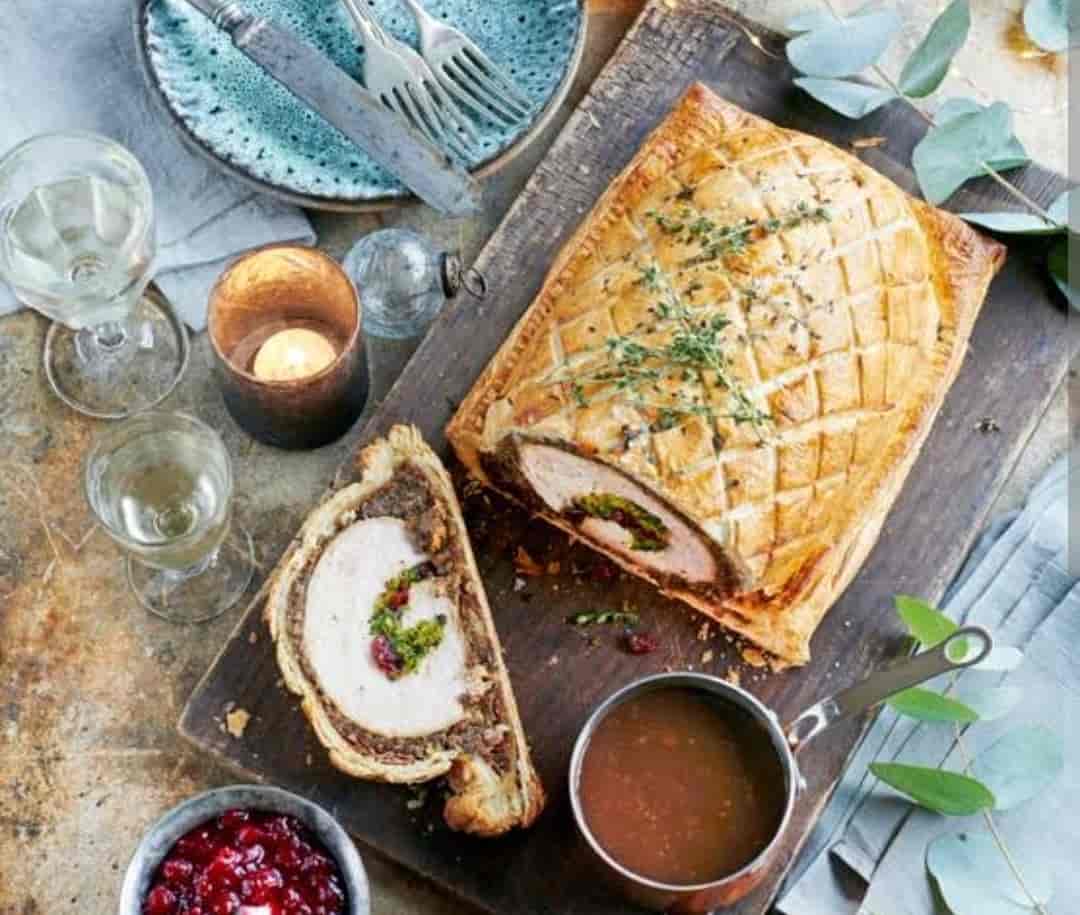 It can be made in a large size and then sliced. The golden and flaky pastry on the outside, the soft crepes with delicious stuffing in the middle, and a seasoned turkey on the inside are what you will get if you make it. Turkey Wellington can be served with cranberry sauce and gravy.
2) Turkey Crown
A Turkey Crown is a perfect dinner for Christmas. It is the body of the bird with the legs, wings, and backbone removed. There's no cavity, it is only breast meat.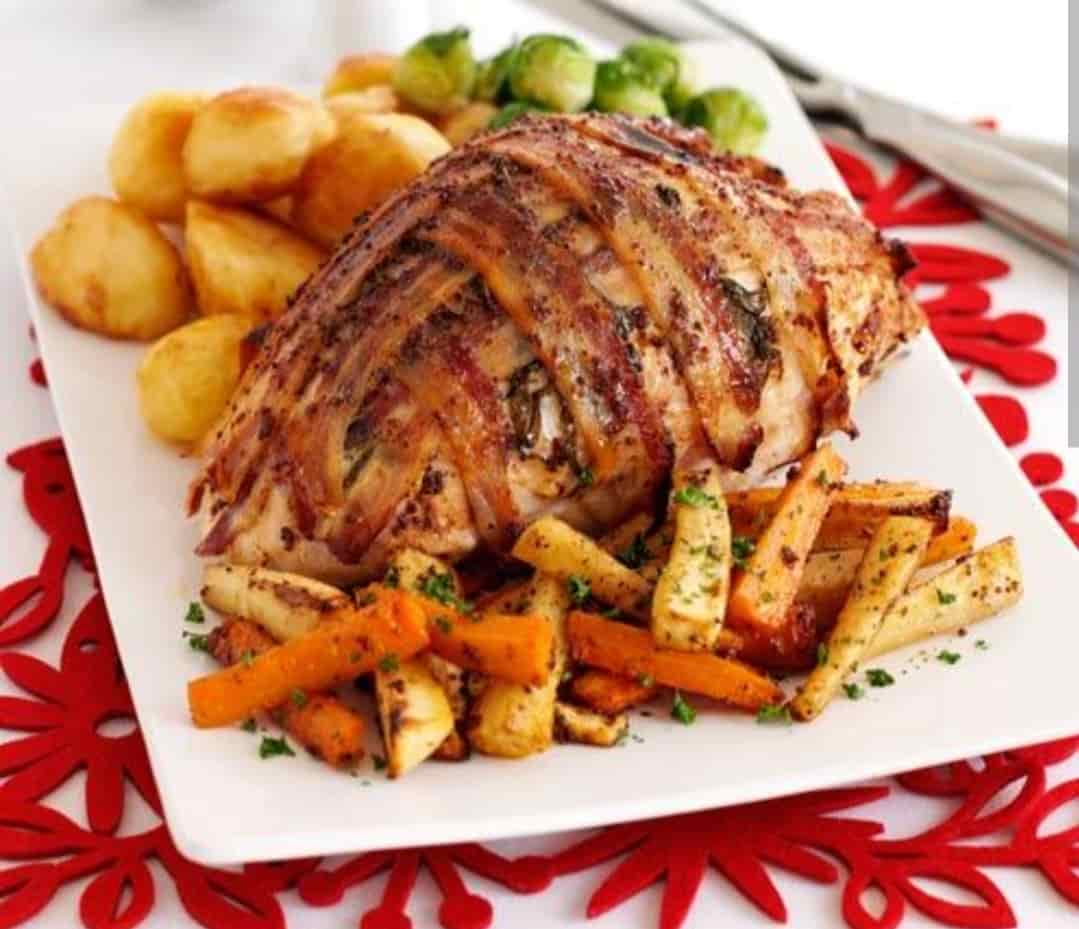 Cooking a turkey crown is a practical, less messy option and ideal for nervous cooks who are new to cooking Christmas dinner. It can fit easily in normal-sized ovens and roasting tins. This dish gives you more time to have fun and enjoy the Christmas festival.
3) Lentil Loaf
Lentil Loaf is a dish that can be made especially for one who loves vegan food. This lentil loaf has plenty of flavor and texture like traditional meatloaf.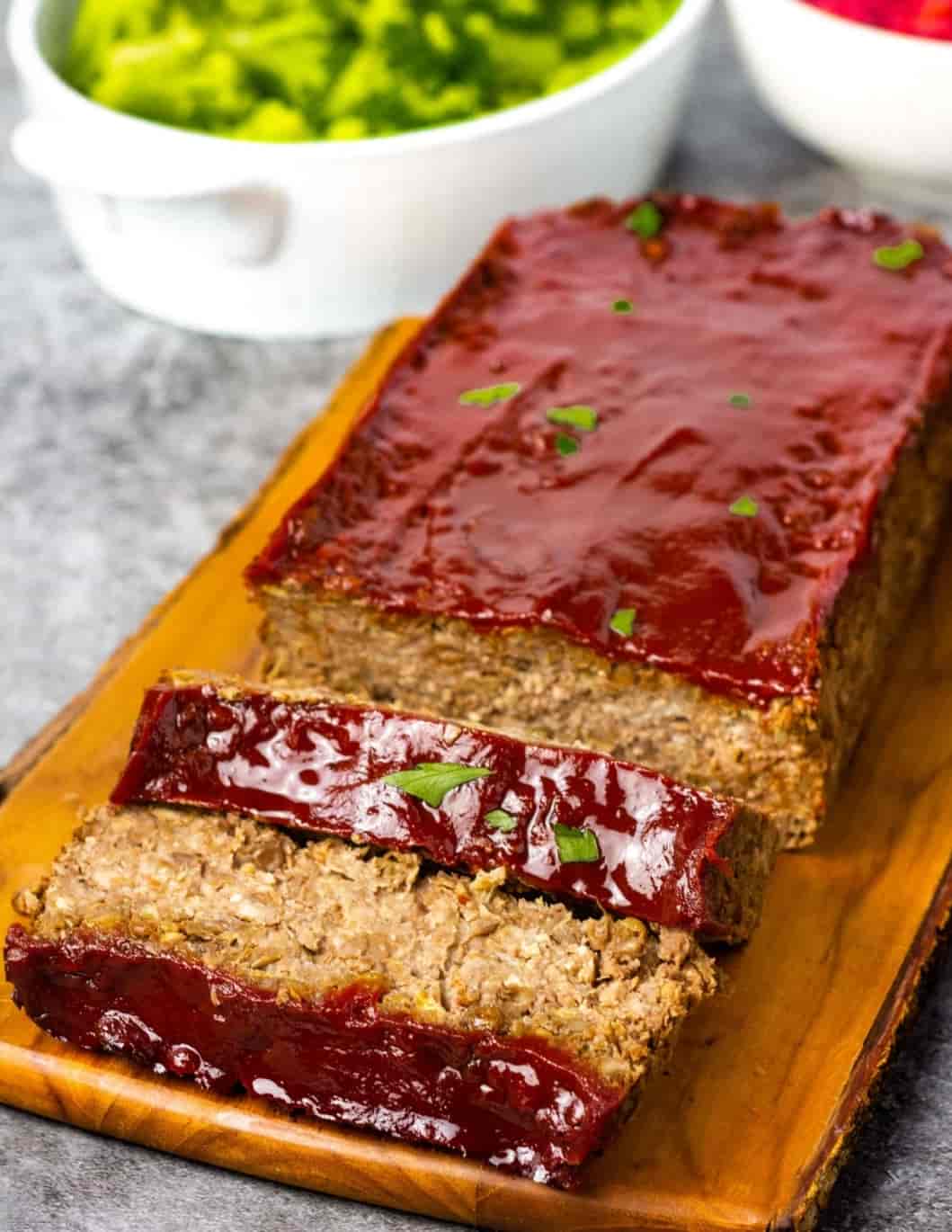 So a meat lover will not think that he is eating vegan food. The sweet and savory tomato-based glaze is free of refined sugar and absolutely delicious in taste. The best part is that it doesn't crumble when you cut it for serving. It's the perfect meatless meal for vegetarians on a festive night.
4) Christmas Pudding
Christmas Pudding is sweet dried-fruit pudding traditionally served as part of Christmas dinner. It is a mixture of dried fruit, suet, breadcrumbs, flour, eggs, spice, and liquid such as milk or fortified wine.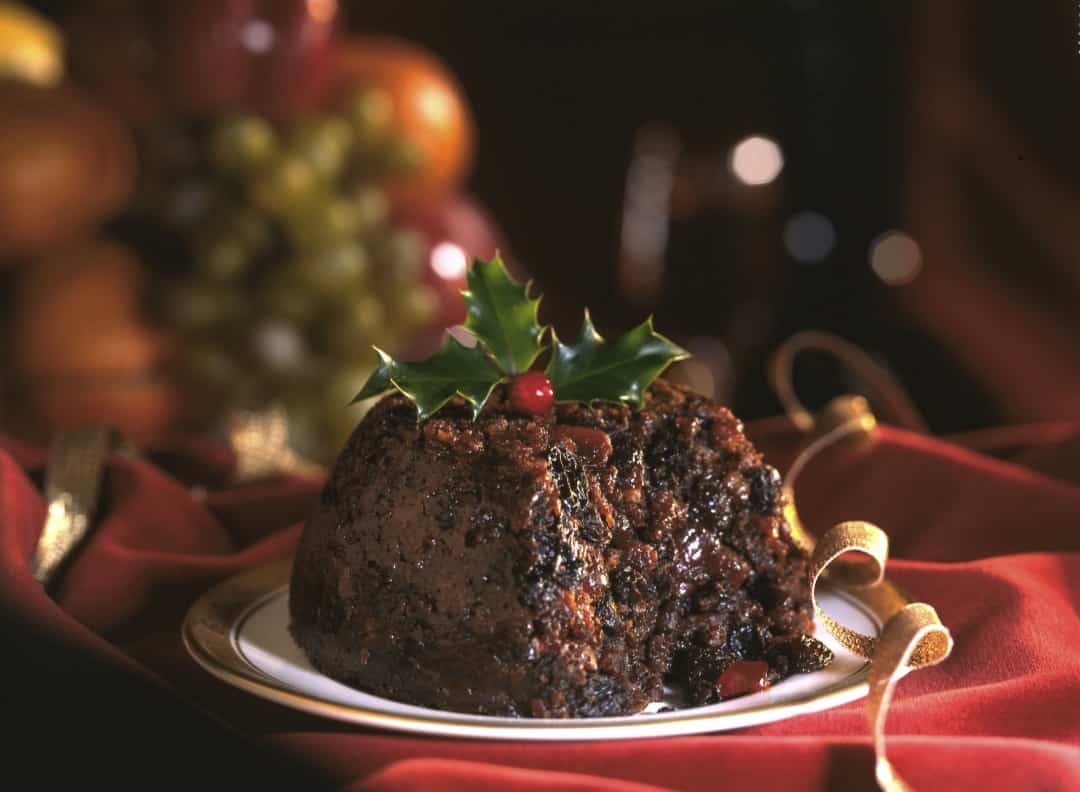 The dish is also known as "Plum Pudding". Your day is incomplete if you do not have Christmas Pudding on Christmas night. It is like the cherry on the cake. Some families even practice hiding a coin in the pudding, which is said to bring good luck to the person who finds it.
5) Cheese Roll
A cheese roll is made by covering a slice of bread in a prepared filling consisting mainly of grated or sliced cheese, and then rolling it into a tube shape before toasting.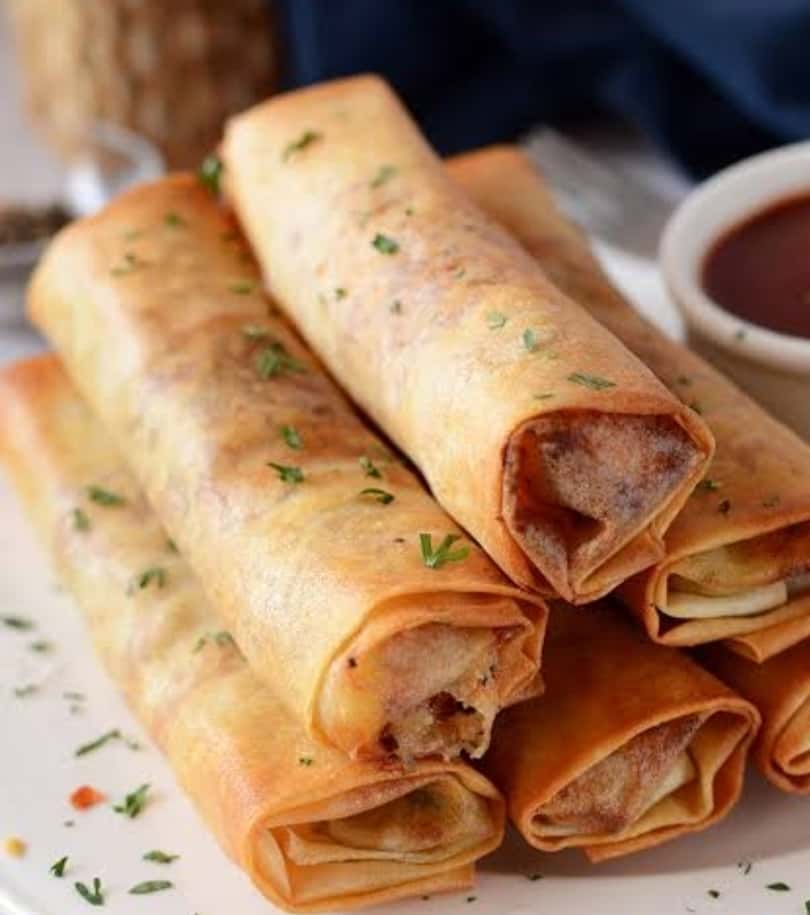 These ingredients typically include onion, Worcestershire sauce, and onion soup mix, though other fillings, such as crushed pineapple or sweet corn. This filling mixture is prepared separately before being added to the bread. The outer side of the roll is occasionally coated thinly in butter before toasting to add to the flavor and give the toasted roll a more golden appearance.
6) Stuffed Mushroom Caps with Cheese
Stuffed Mushroom Caps with Cheese are simple, easy to make, and tasty. There are many variations in making this recipe.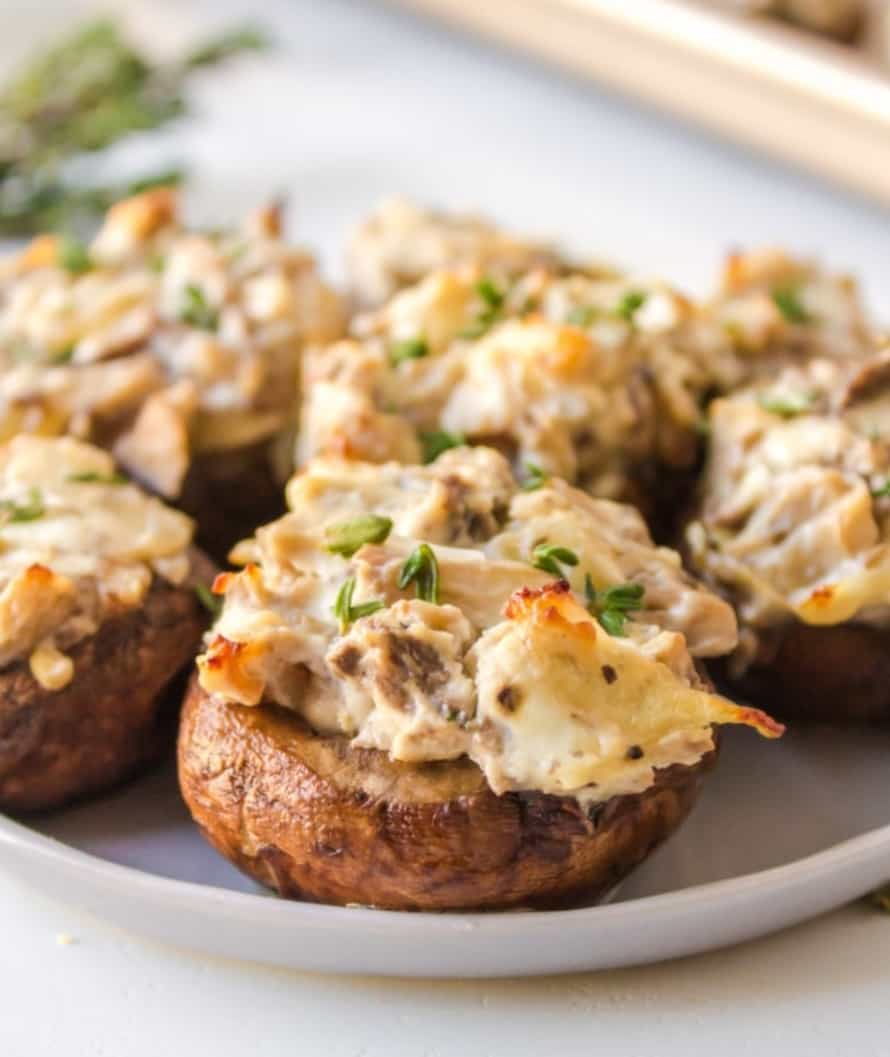 It is topped with a delicious mixture of diced onions, bell pepper, dates, and cheese. You can also add some finely chopped spinach to complete the filling for the mushroom stuffing. This dish can save your energy and time and you can enjoy Christmas night.
7) Roast Chicken
Roast Chicken is chicken prepared as food by roasting whether in a home kitchen, over a fire, or with a rotisserie.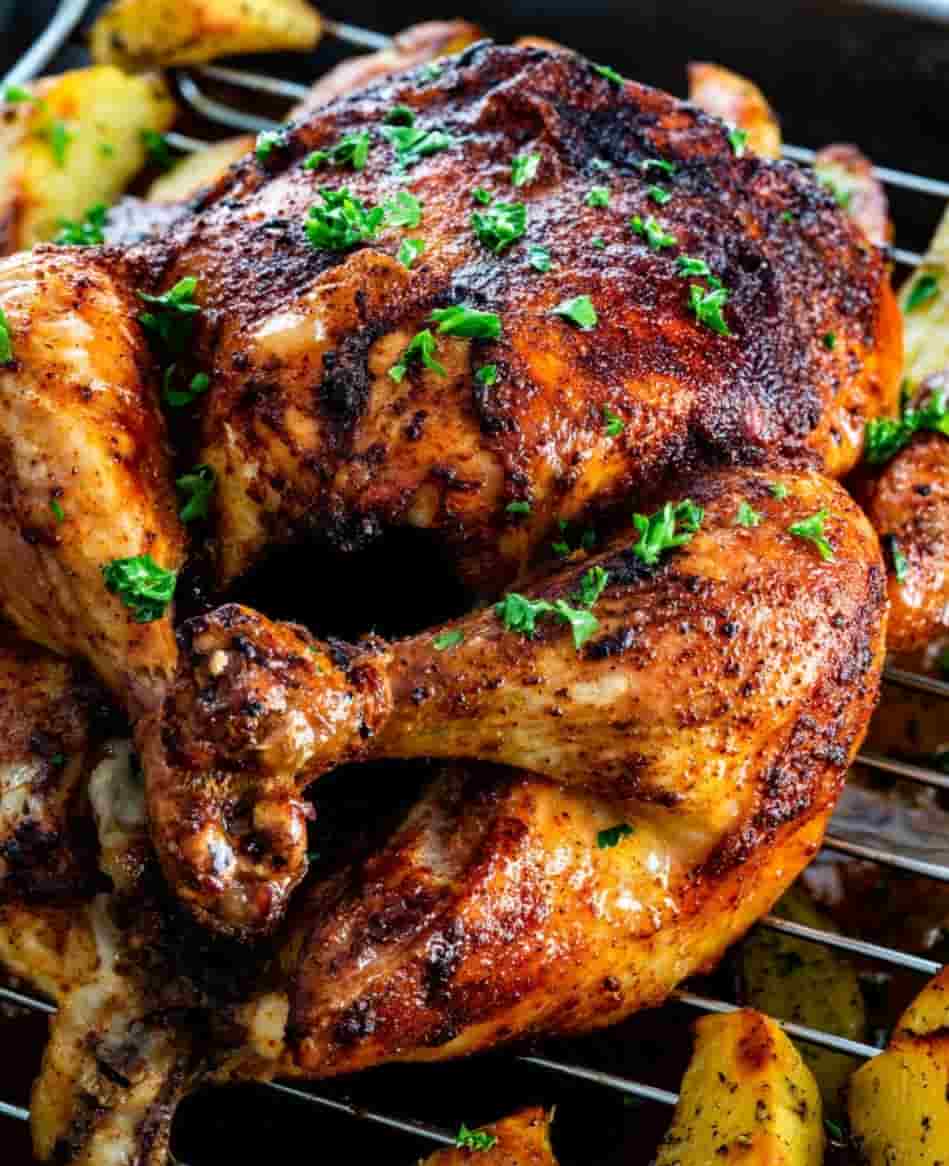 Rotisserie chicken has become a growing trend in various countries. Oven-roasted chicken is often served in the United States on the occasion of Christmas. You can also make Garlic, Lemon, and Herb roasted chicken. You can eat Roast Chicken with Wasakaka sauce and Piri Piri or Scallion-ginger sauce.
8) Chicken Spinach Lasagna
Chicken Spinach Lasagna is made with fresh white mushrooms, fresh baby spinach, and shredded cooked chicken.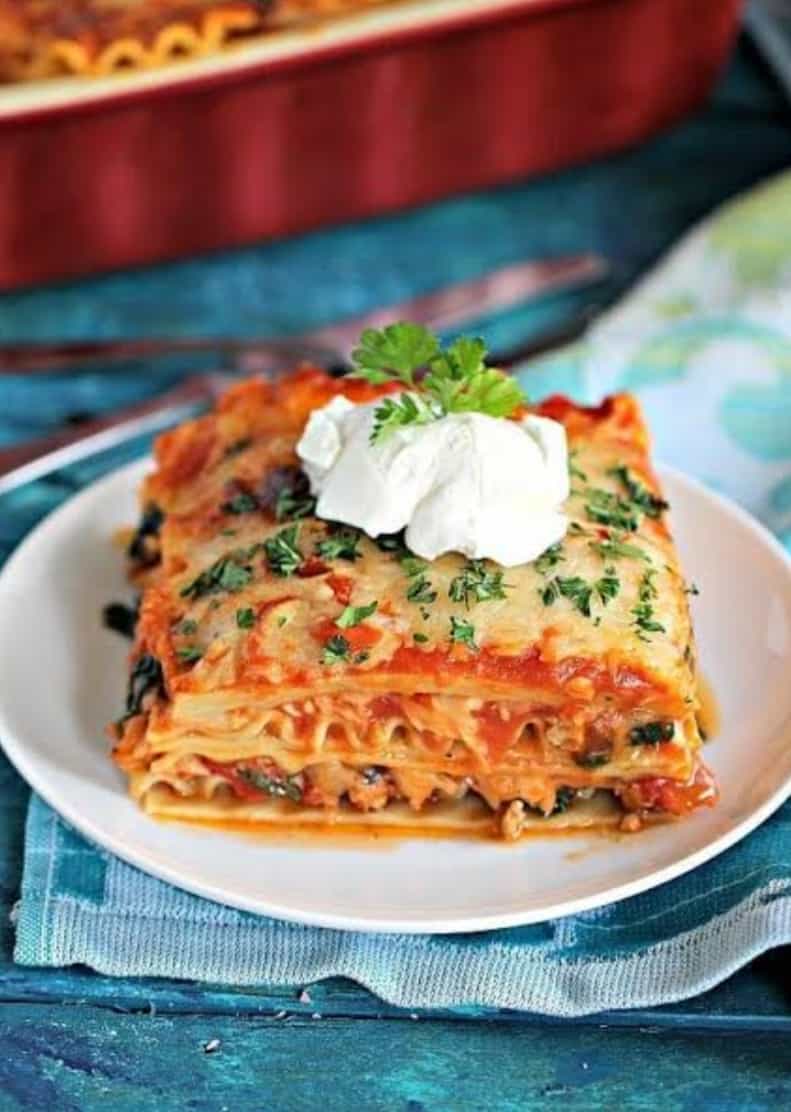 The spinach should be cooked before adding it to the lasagna. You can make the chicken filling by adding onions, mushrooms, basil, garlic, oregano, and red pepper flakes. It is very easy to prepare this delicious Chicken Spinach Lasagna. In addition, you can use cheese and marinara sauce. Chicken Spinach Lasagna is one of the most loved food in various countries. You can serve it with Greek Cucumber Salad.
9) Beef Brisket
A brisket is a cut of meat from the breast or lower chest of beef. The tender beef roast and the awesome sauce are two factors that make this dish epic.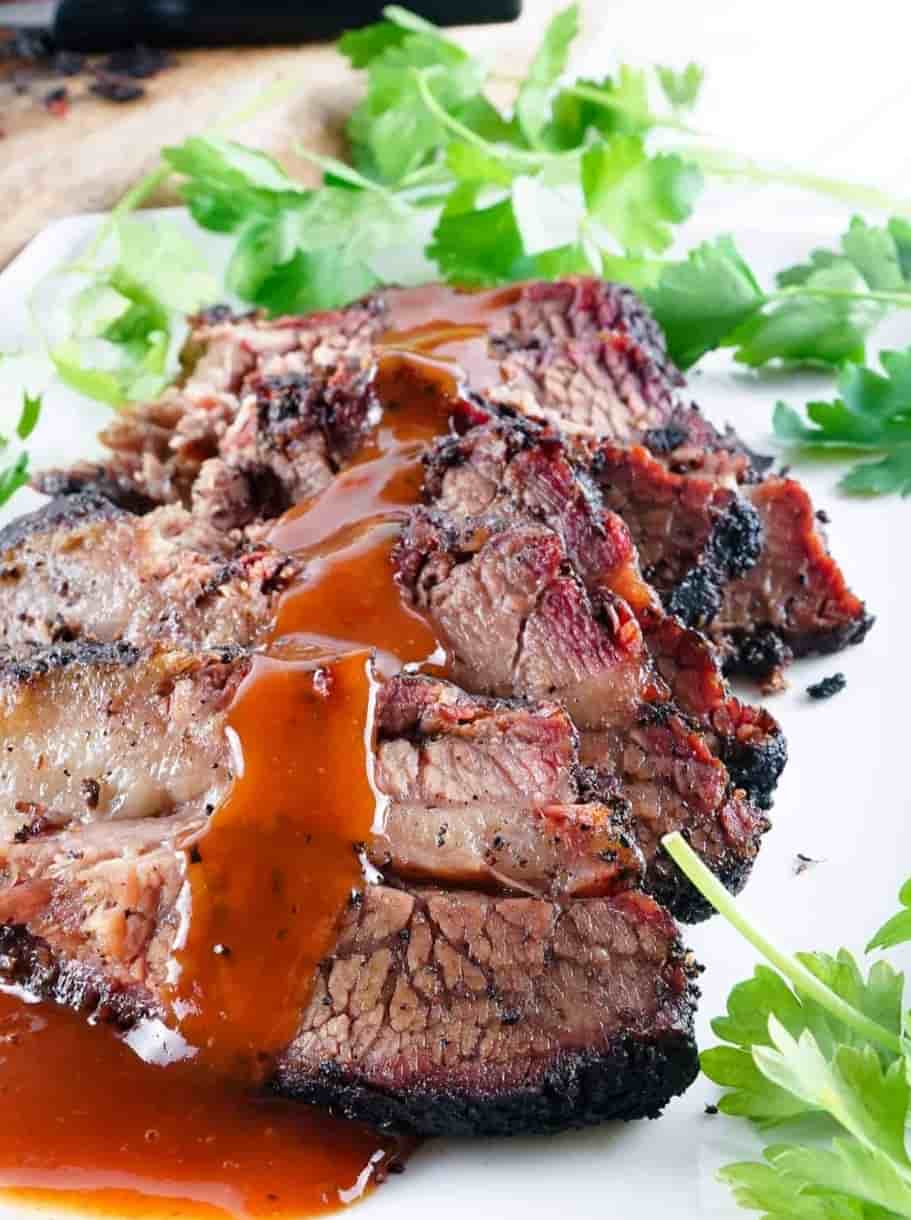 You can serve the brisket with roasted Brussels sprouts, mashed potatoes, and coleslaw for a truly magnificent Christmas dinner. Popular methods in the United States include rubbing with a spice rub or marinating the meat and then cooking slowly over indirect heat from charcoal or wood.
10) Cranberry Brie Bites
Cranberry brie bites are a festive finger food made of flaky pastry, brie cheese, cranberry jam, and rosemary sprigs.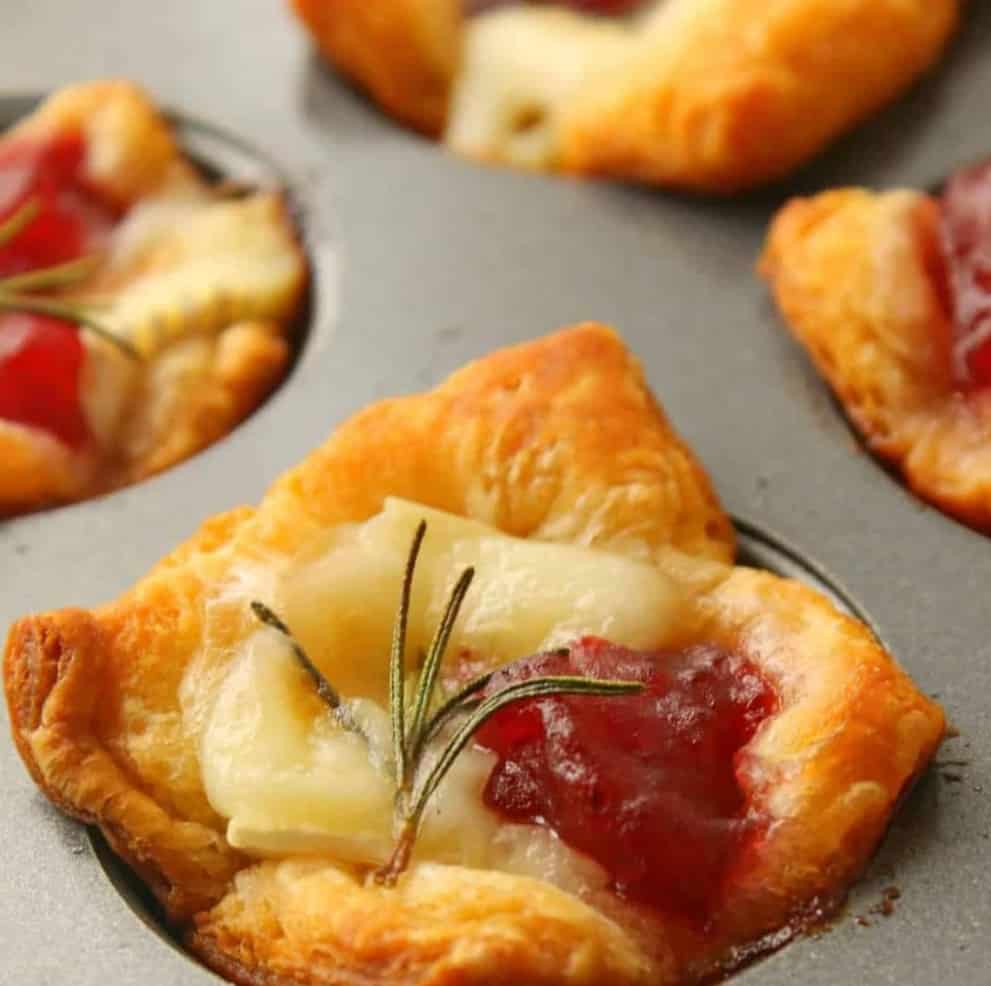 The best part of this dish is that it can be created with combos of creamy, sweet, salty, and herby. A simple tart cranberry sauce and melty brie are combined with a buttery puff pastry. These cranberry brie bites are easy to make and taste delicious. Brie melts very nicely but holds its shape, making it perfect to eat on Christmas day.