1) Neiman Marcus Limited Edition Fighter
The Neiman Marcus Limited Edition Fighter is the most expensive motorbike in the world. It draws its power from an air-cooled V-Twin engine that propels it to a top speed of 300 km/h making it one of the fastest bikes in the world. Its key features are Futuristic and Rugged Design, Carbon Fibre Frame, Custom Designed Brakes, and Single Rider Only Seat.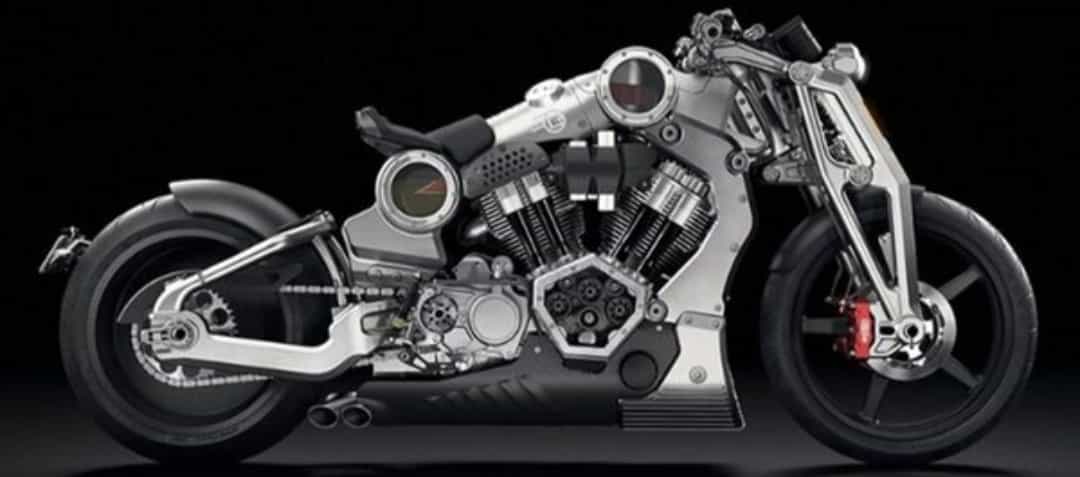 The Neiman Marcus Limited Edition Fighter has a Powerful Twin-Cylinder Engine and Premium Hardware Components. The cost of the Neiman Marcus Limited Edition Fighter is $11 million. One of the major reasons behind its expensive price tag is its limited availability as only 45 units of the exotic bikes was made.
2) AJS Porcupine E90
The motorcycle was originally designed by AJS to be supercharged. The E90S Porcupine engine was a unit construction, aluminum alloy, 500 ccs, DOHC twin, with horizontal cylinders and heads, to give the bike a low center of gravity.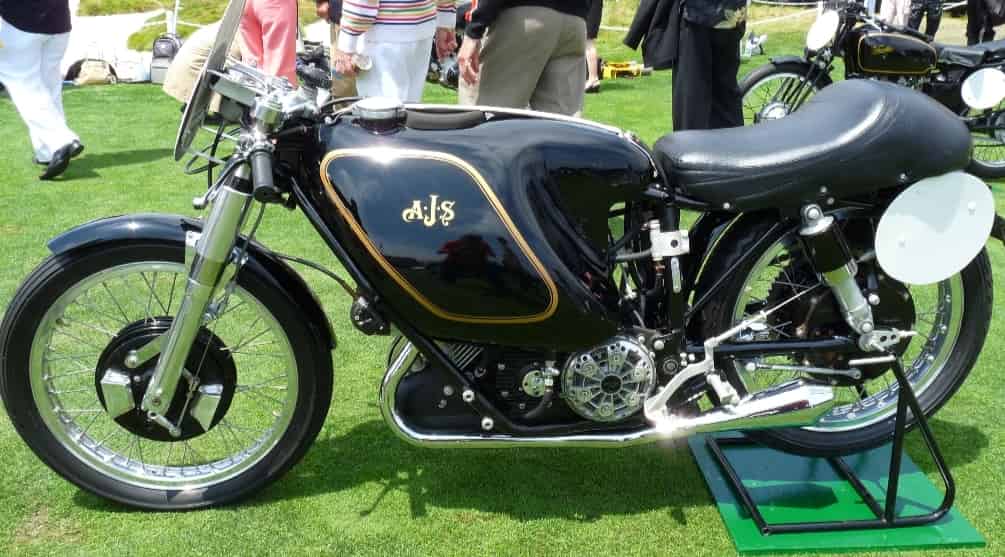 'Leslie Graham' has won the Grand Prix motorcycle racing 500 ccs World Championship on AJS Porcupine. The gear drive for the camshafts was on the right of the motor. The Porcupine used "Jam-pot" shocks and Teledraulic race forks. The E90 model had an open frame. It had a top speed of around 135 mph. The cost of the AJS Porcupine E90 is $7 million. It is also known as one of the most limited-edition bikes in the world.
3) Ecosse ES1 Spirit
The Ecosse ES1 Spirit is a limited-edition bike and also one of the most expensive motorbikes in the world.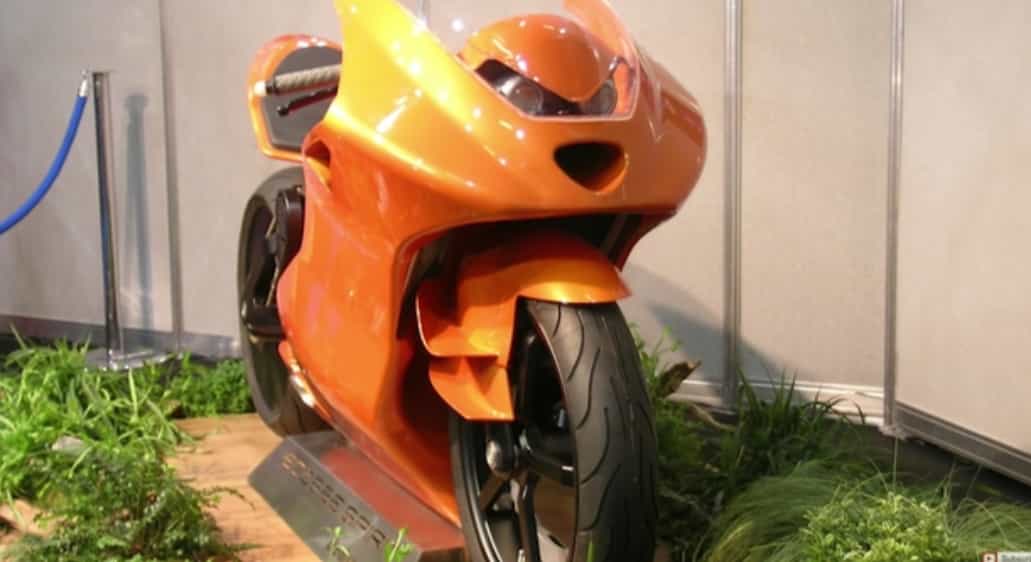 It has a Frameless design with carbon fiber front and rear suspension. Torsion bar springs and F1 spec dampers. It has a Power/weight ratio of 1.6639 HP/kg. The handlebars would be connected to the cylinder head and front wheel by linkages, in a hub-center steering arrangement. It has a top speed of 370.1 km/h (230.0 mph). The Ecosse Spirit is all about low weight, low drag, and superb handling. The cost of the Ecosse ES1 Spirit is $ 3.6 million.
4) Harley Davidson Cosmic Starship
Harley Davidson Cosmic Starship is also known as Million Dollar Harley-Davidson. The bike was painted in Armstrong's Cosmic Extensionalism style by the popular American artist "Jack Armstrong".

It is one of the most limited-edition bikes in the world. The style of the Harley Davidson Cosmic Starship is revolutionary, and it was the most futuristic creation in motorcycles. The bike weighs over 680 kilograms, can reach 60mph in 2.5 seconds, and theoretically has a top speed of 400 mph. The cost of the Harley Davidson Cosmic Starship is $ 3 million.
5) Legendary British Vintage Black
Legendary British Vintage Black was initially known as Vincent-HRD. The Legendary British Vintage Black is a classically styled motorbike that was released in 1948.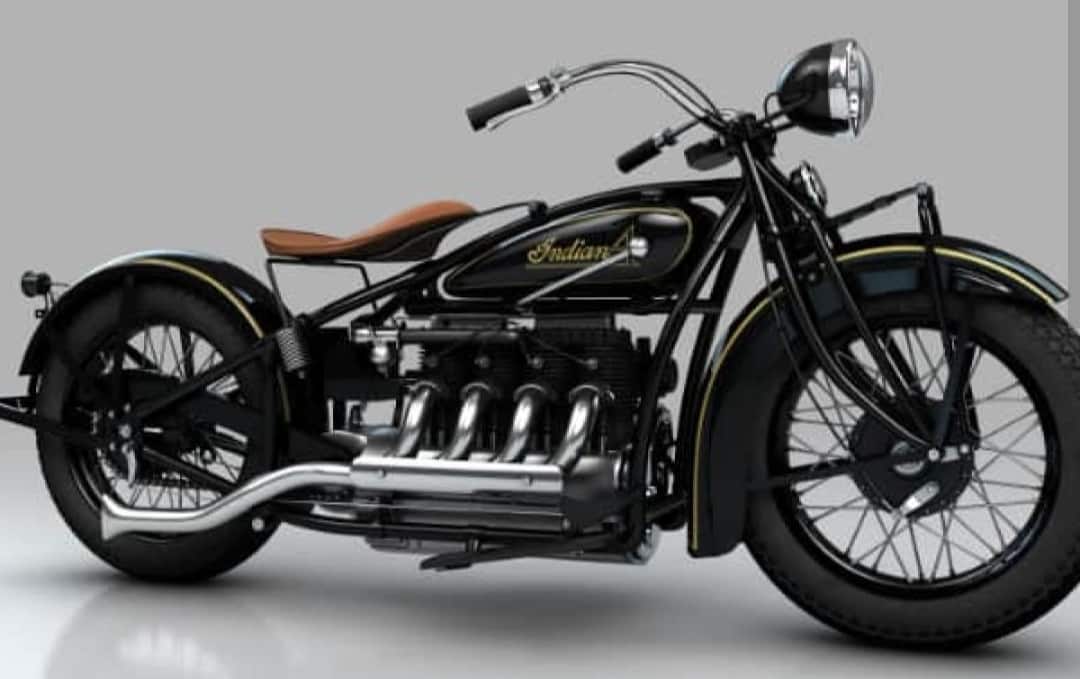 Only 33 bikes were built which makes it one of the most limited-edition bikes in the world. It was produced in the United Kingdom and provides 250cc performance. During its time, it was considered to be the fastest production bike in the world. The cost of the Legendary British Vintage Black is $ 400,000.
6) Ducati Panigale V4
The Ducati Panigale V4 is a sport bike with a 1,103 cc (67.3 cu in) desmodromic 90° V4 engine introduced by Ducati in 2018. The name 'Panigale' comes from the town of 'Borgo Panigale'.

Ducati Panigale V4 uses the new Desmosedici Stradale V4 engine, derived from the Desmosedici MotoGP racing engine. The brakes have a new ABS designed for high-speed cornering. It has an Öhlins suspension that the rider can electronically adjust, or set to the sport, race, or street modes typical of contemporary performance bikes. Ducati Panigale V4 has a lightweight lithium battery, and forged aluminum wheels, reducing the bike's overall weight.
7) Suzuki Hayabusa GSX1300R
The Suzuki GSX1300R Hayabusa is a sports motorcycle made by Suzuki in 1999. It is the world's fastest production motorcycle, with a top speed of 303 to 312 km/h (188 to 194 mph).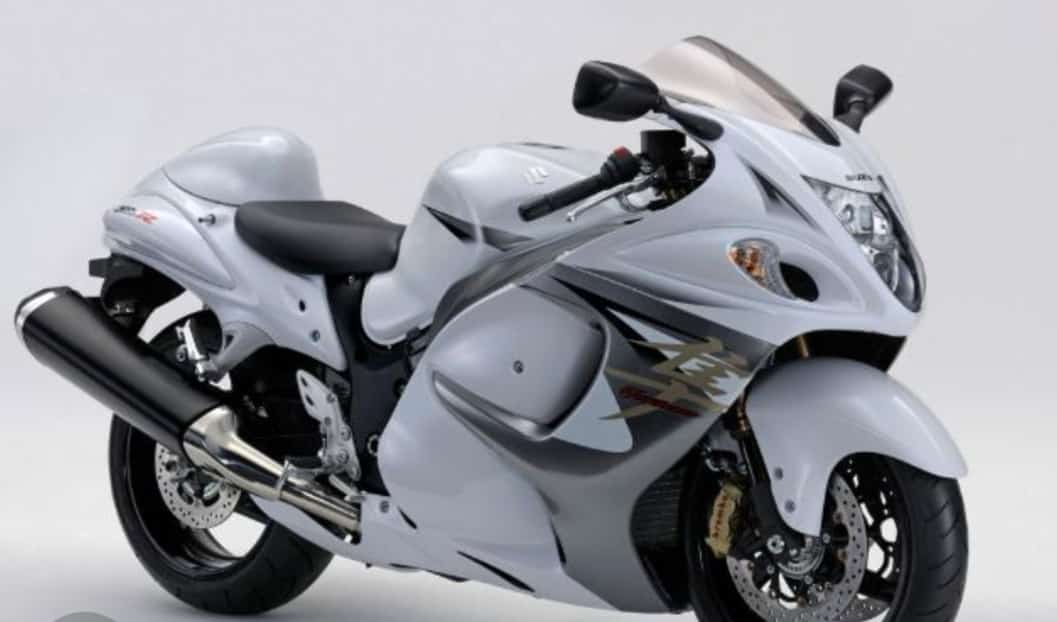 Besides its speed, the Hayabusa has been lauded by many reviewers for its all-around performance. It is the dream bike of every rider. 'Hayabusa' is a Japanese word that means "Peregrine Falcon" which is a bird used as a metaphor for speed due to its vertical hunting dive. Hayabusa GSX1300R comes with a gigantic 1340 cc, 4-stroke, 4-cylinder, liquid-cooled, DOHC engine. The machine generates a stunning power of 146 KW 195.7 hp @ 9800 rpm and an outstanding torque of 154 Nm @ 10200 rpm.
8) Energica Ego
The Energica Ego is an electrically propelled sport road motorcycle designed and marketed by Energica Motor Company.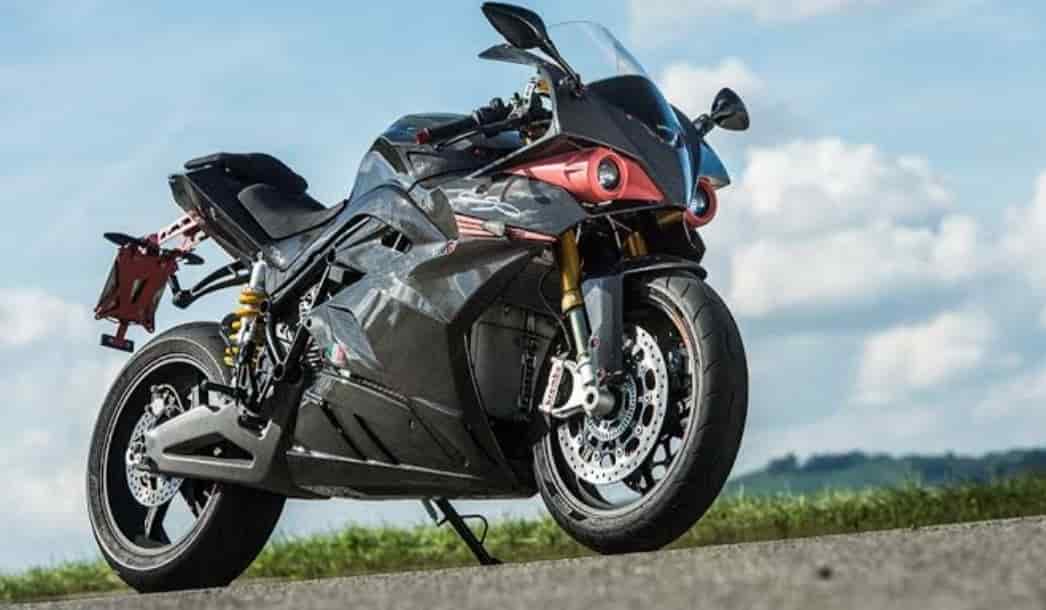 It is the world's first street-legal electric Italian sports motorcycle. It has a 107 kW motor with 200 N⋅m of torque (at low RPM) giving it a top speed of 240 km/h. The Ego reaches 0–100 km/h in 3 seconds. It has a controller named a "VCU" by Energica, similar to an ESC. It is claimed to be controlling all aspects from the battery to the engine (including engine braking) by Energica. Moreover, it's fitted with Bluetooth and cellular connections that allow the rider to send data and lap times to their smartphone app.
9) Kawasaki Ninja H2R
The Kawasaki Ninja H2R is powered by a 998cc BS6 engine which develops a power of 305.75 bhp and a torque of 165 Nm. With both front and rear disc brakes, Kawasaki Ninja H2R comes up with an anti-locking braking system.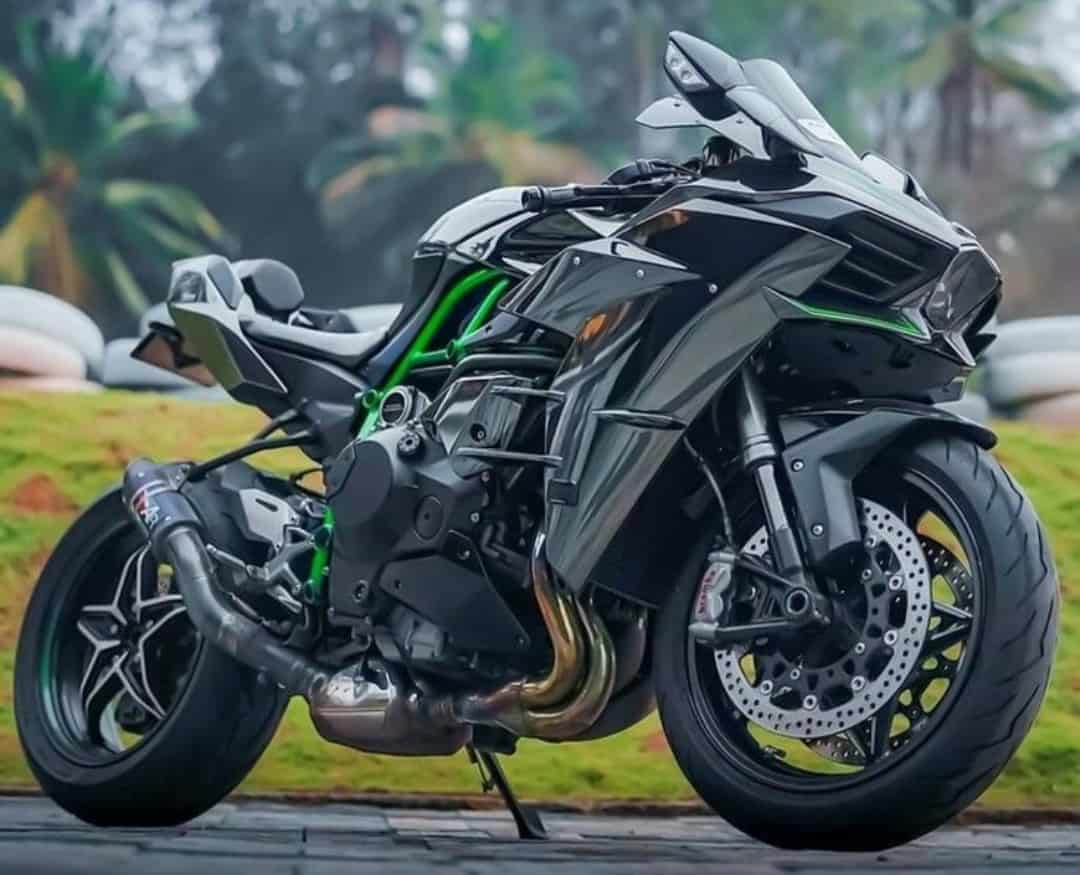 This Ninja H2R bike weighs 216 kg and has a fuel tank capacity of 17 liters. The hardware on the 2021 Ninja H2R includes 43mm upside-down front forks and an Ohlins TTX36 gas-charged rear mono-shock – both fully adjustable – to perform the suspension tasks. The braking setup includes twin 330mm discs with four-piston Brembo M50 Monobloc calipers at the front and a single 250mm rotor with two-piston Brembo calipers at the back.
10) MV Agusta F4CC
The MV Agusta F4CC has a Max Power of 214.94 PS @ 13600 rpm. The bike is based on the exotic F4 Reparto Corse and gets carbon fiber body panels, carbon fiber wheels, and titanium bits.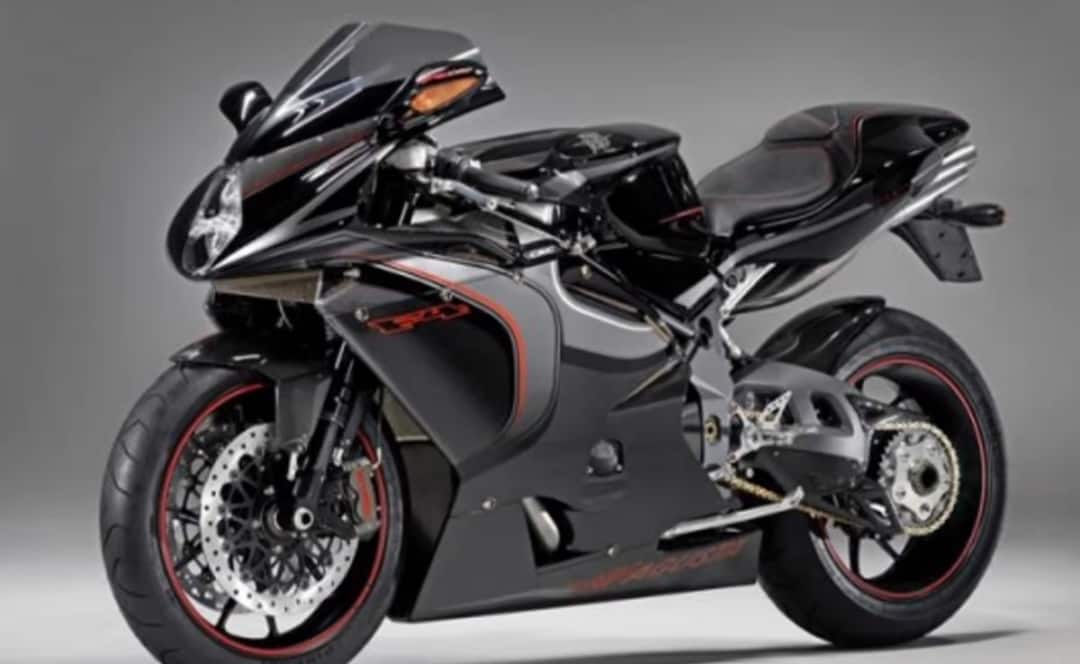 MV Agusta F4CC is built for high speeds, with production limited to 100 units. The MV Agusta F4CC has a liquid-cooled inline four-cylinder 4-Stroke, 16 Valve, DOHC. The F4 engine is also one of the few production superbikes to have a hemispherical cylinder head chamber design with 4 valves per cylinder. MV Agusta is undoubtedly one of the most good-looking supersport motorcycles in the world. The fuel tank has been chiseled to perfection that offers a highly comfortable and forward leaned riding posture.
11) BMW M 1000 RR
BMW M 1000 RR is a superbike available in 2 variants and 2 colors. Mechanical specifications include a 999cc, water-cooled, inline four-cylinder engine with the BMW ShiftCam technology.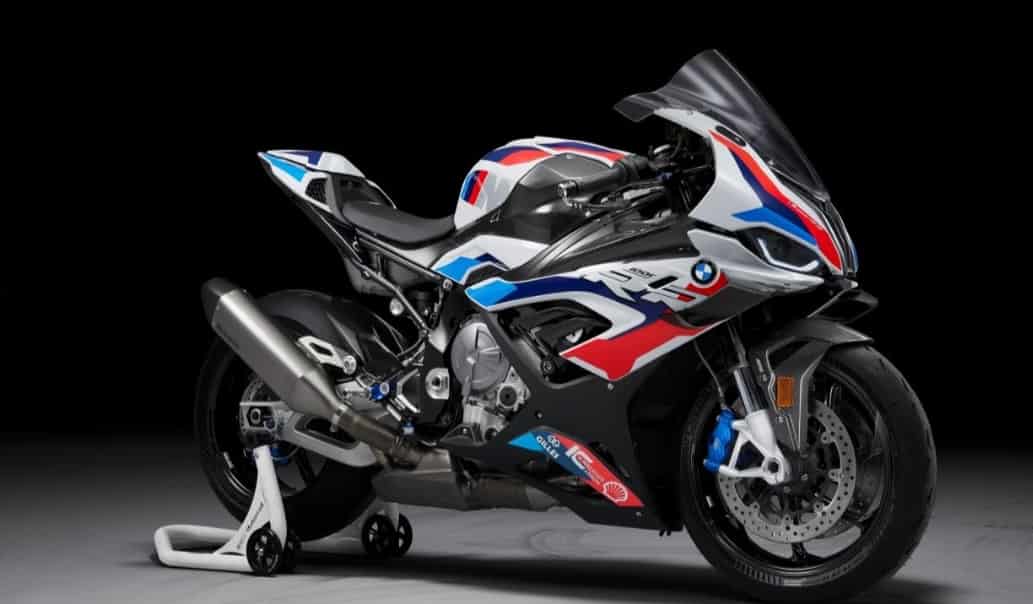 Linked to a six-speed gearbox, the motor is tuned to produce 209bhp (156kW) of power at 14,500rpm and 113Nm of peak torque at 11,000rpm. With both front and rear disc brakes. The 0-100kmph acceleration takes 3.1 seconds while the top speed has been rated at 306kmph. The company will also offer a range of optional equipment and accessories for the M 1000 RR. It is one of the most beautiful sports bikes.
12) Aprilia RSV4 RR
The RSV4 was first introduced in 2009 and has evolved into a very capable machine over the years. It can be switched into three modes- T (Track), S (Sport), and R (Road).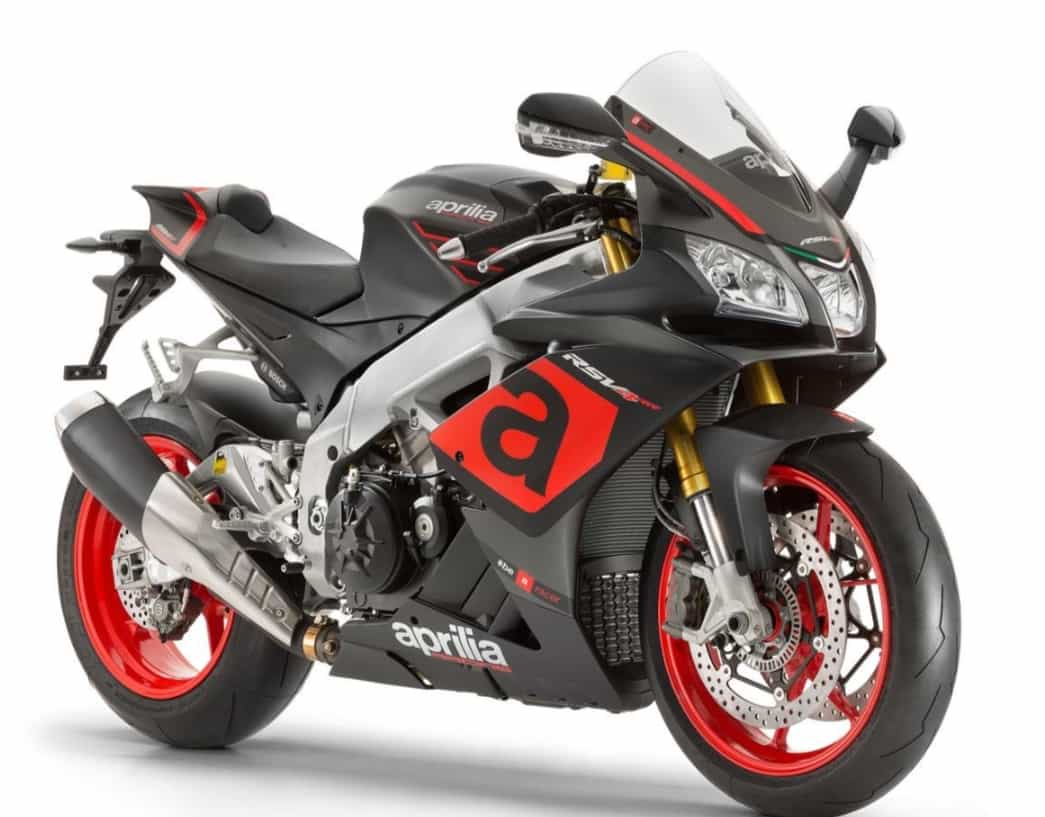 The exhaust system has an oxygen sensor and is laid out in a four into two into one layout. The ATC can be adjusted while the bike is in motion while the AWC can be adjusted to three levels. The bike is also equipped with an antilock braking system (ABS). RSV4 RR is available in 2 color options Black and Grey. It can accelerate from 0-60 mph in just 2.7 seconds. RSV4 RR has a top speed of 286 km/h.
13) Ducati Testa Stretta NCR Macchia Nera
Ducati Testa Stretta NCR Macchia Nera is designed by legendary designer 'Aldo Drudi'. It is a lightweight motorcycle (135 kg) with a 185 hp engine.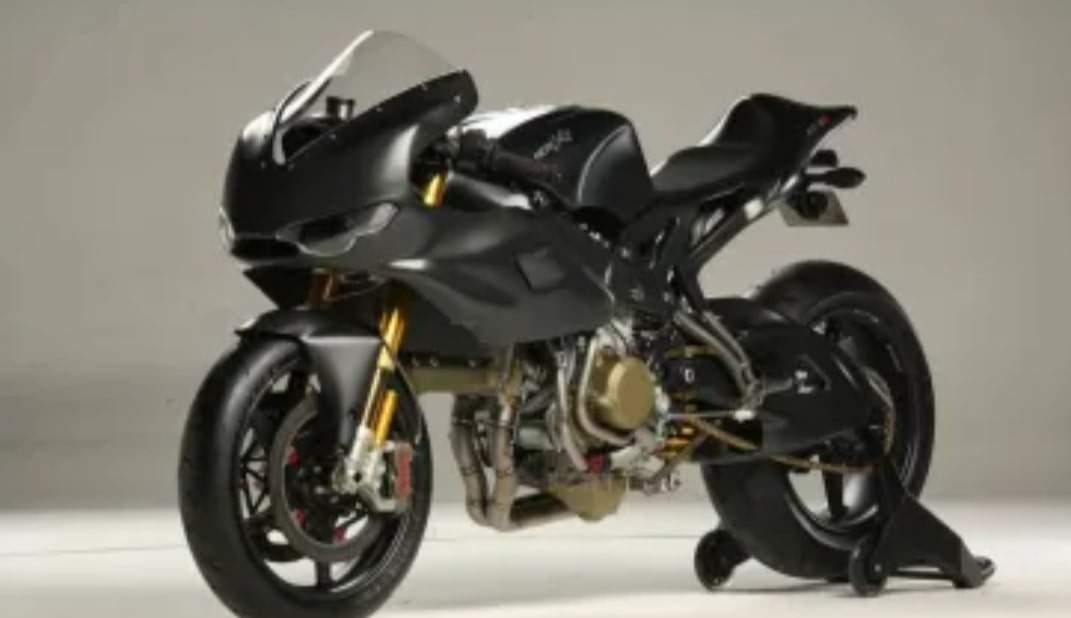 It may not be powerful like other sports bikes but it is difficult to find a bike as beautiful as Ducati Testa Stretta NCR Macchia Nera. It is one of the most limited-edition bikes in the world. The Poggipolini Titanium craftsmen built a frame of gorgeous titanium to tightly encase the Testastretta superbike motor. They specified the finest components the world offers and ultimately framed their creative work. It has a top speed of 230 mph.
14) Marine Turbine Technologies MTT 420 RR
The MTT 420RR is actually a Race Ready superbike and comes with a design that matches and even shames some of the renowned performance bikes around the world.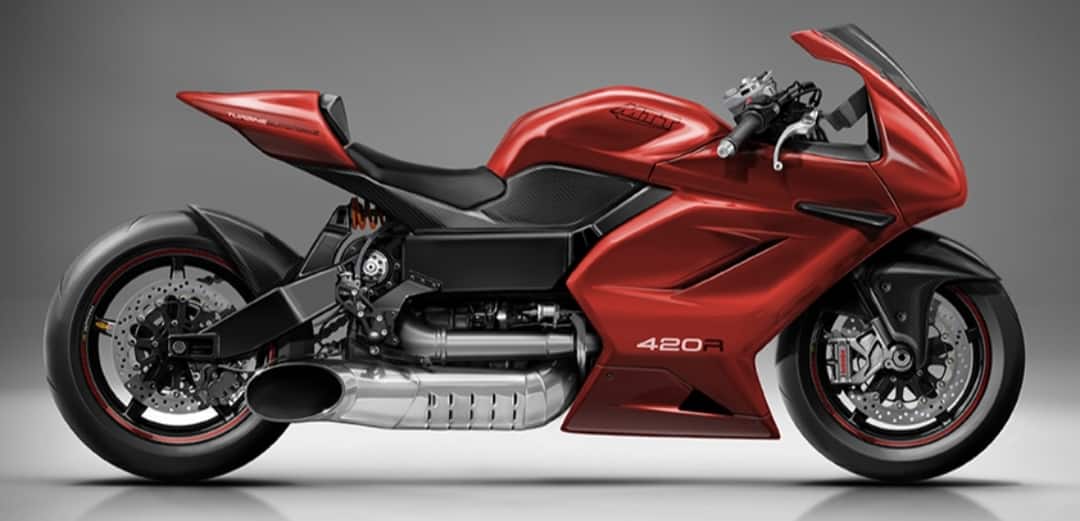 The new-age motorcycle comes with a Rolls Royce Allison – 250 – C20 Gas Turbine producing 420 HP @ 52,000 rpm and 678 Nm of torque at just 2,000 rpm. The design is mind-blowing, and the power figures feel like heaven. The long wheelbase and carbon fiber parts make it really a stable machine. It even offers a rear-view camera and an LCD screen. This bike will surely take things to a next level if compared with performance.
15) Vyrus 987 C3 4V
The Vyrus 987 C3 4V is the world's most powerful production motorcycle. The hub-center-steered Vyrus 987 C3 4V V runs a 211 bhp supercharged 1198cc 1098R Ducati engine, weighing just 158 kg.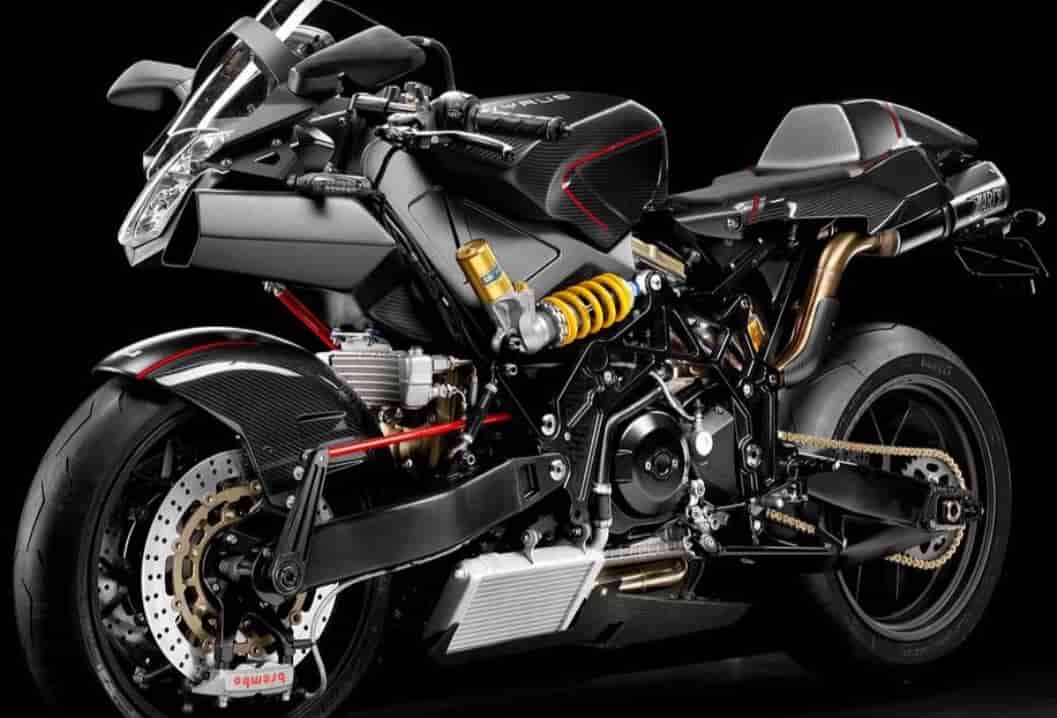 The Vyrus 987 C3 4V is one of the lightest sports bikes. The engineers of the company are experienced in high-class motorcycles, as many of them worked for companies like Ducati or Bimota. The machine is more powerful than Suzuki's Hayabusa, Ducati's Desmosedici RR, or Kawasaki's ZZR1400. It is the lightest and most powerful of the four Vyrus variants. The cost of Vyrus 987 C3 4V is approx $ 95,000.
Read More:
Books You Should Read To Be A Billionaire
This Place You Should Add To Your Bucket List
Soft Hearted People Should Not Visit This Place